Miniature water lilies
August 2021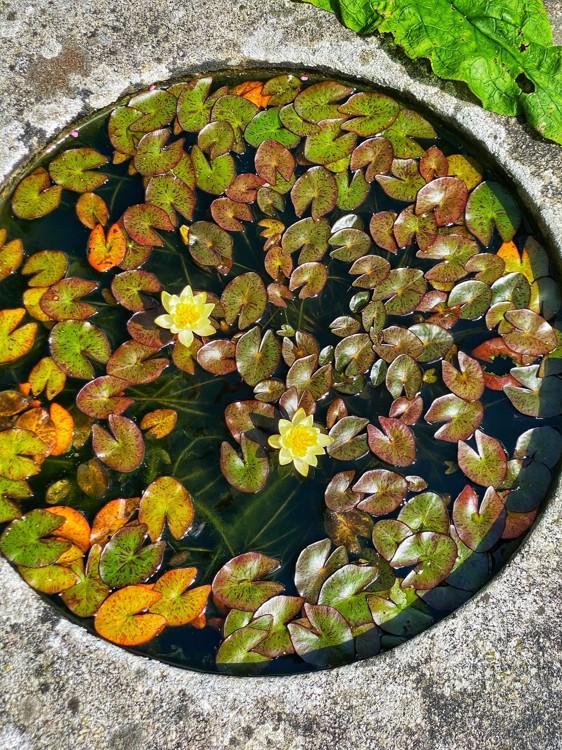 Nymphaea 'Pygmaea Helvola' is a beautiful miniature water lily in our flower garden.
This is the tiniest of all hardy water lily's with the most charming little pale yellow flowers just 1.5 inches across. The foliage is lovely as well, spreading to cover about a square foot of the water with tiny £1 coin sized pads, which are dark green and marbled maroon.
Should be grown about 6 inches below the surface and fertilised regularly with water lily fertiliser tablets, which will feed the plant without turning the water green. This is a perfect water lily to grow if you don't have a pond. The best plant we have is grown in a large stone bowl, which we top-up regularly with water. This way its petite beauty can be enjoyed close up, without getting your feet wet.
Tom.
Search blog
Subscribe to our newsletter