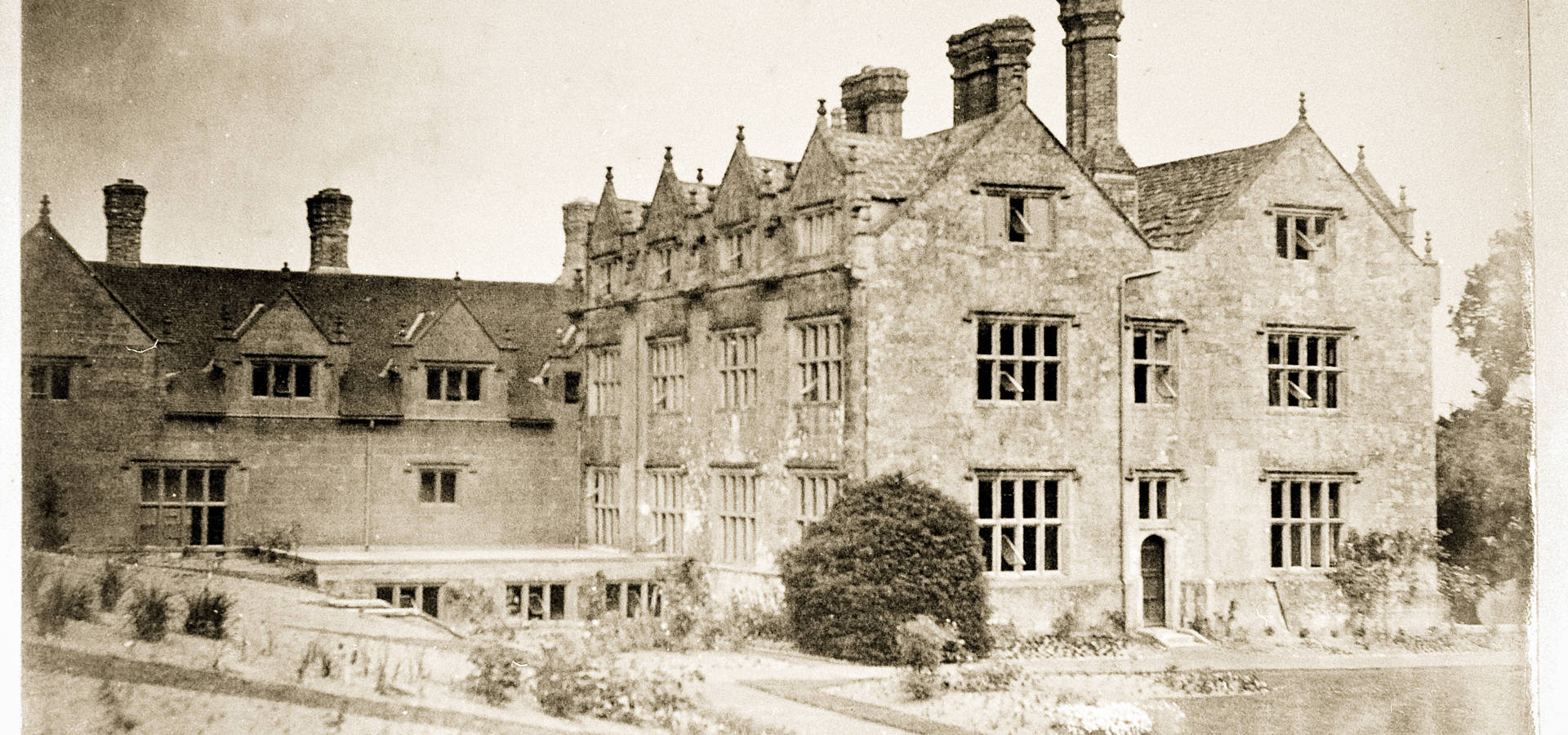 The History of Gravetye Manor
1598-2021
Gravetye Manor was built for love in 1598 when, Richard Infield, the son of a local Sussex family decided he wanted a delightful property for him and his bride, Katharine Compton. The initials 'R' and 'K' may be seen in the stone over the main entrance door from the formal garden, and the portraits of Richard and Katharine are carved in oak over the fireplace in one of the bedrooms.
Read more
1885

William Robinson & Gravetye
Gravetye's most notable owner, William Robinson one of the greatest gardeners of all time, bought the Manor and the one thousand acres in which it stands in 1885, and it was his home until he died well into his nineties in 1935. It was at Gravetye that he realised many of his ideas for the creation of the English natural garden, the style of which is now admired and copied all over the world, but of which Robinson in the nineteenth century was a pioneer.
He had worked in many formal gardens in England and France but in his planning, planting and landscaping he sought always to enhance the natural beauty of the gardens and woods.
1958

Peter Herbert arrives
Peter Herbert arrived at Gravetye in 1958. Captivated by Robinson's house and its setting he had the revolutionary idea of injecting his own exceptional hotel keeping and restaurant standards into this rural spot.  For nearly 50 years (until his retirement in 2004) Peter Herbert established Gravetye Manor as one of the leading establishments in its class, recognised throughout the world for offering the best kind of Country House Hotel Hospitality.
2010

A new era at Gravetye
The hotel came under the ownership of fund manager Jeremy Hosking in February 2010. A long standing patron of the hotel, he has set about reversing the gradual decline the property had suffered over the last few years. Major structural and infrastructure works have ensured the house will remain standing for generations to come. The hotels facilities internally have also been updated. His intention has always been to remain faithful to William Robinson's own vision of Gravetye so changes were very sympathetically done. The gardens are also receiving some much needed attention. Projects such as the restoration of the kitchen garden are already underway. The focus will be not only on conserving and re-creating Robinson's work but also on progressing the garden in homage to his experimental style of gardening.
Ultimately it is Jeremy's wish to continue the philosophy of great country house hospitality and to maintain and nurture this historically important garden.
In 2018 we celebrated 60 years of Gravetye being open as a hotel. To commemorate this landmark anniversary we built a new restaurant with views of the garden, which we completed in May 2018, almost 60 years to the day that Gravetye first opened its doors in 1958.
2018

Celebrating 60 years with a new dining room
Gravetye Manor first opened its doors as a hotel and restaurant on the 17th May 1958. 60 years on, Gravetye continues to flourish under the ownership of Jeremy & Elizabeth Hosking.
"Gravetye has been and still is a special place for Jeremy and I. We celebrated our wedding night here many years ago. Since buying Gravetye in 2010, we have undertaken a number of restoration projects in the hotel itself and the gardens. Both Jeremy and I were, as indeed were all the staff, incredibly keen to keep Gravetye's heritage alive and not erase it. There is something magical about the manor and its gardens that comes from more than bricks & mortar. It is an intangible quality that arises, I believe, from all that has taken place here over the past 420 years.
Every part of this painstaking restoration project has been carried out with a sensitivity that respects the past but looks forward to the future and I believe that our new dining room is a shining example of this. The restaurant opened in time for our 60th anniversary celebrations and I feel it truly captures the essence of the latest chapter in Gravetye's ever evolving story."
Elizabeth Hosking
View our 60th Anniversary Book here.