Meet The Team
Delivering excellence every day
The Gravetye team are all experienced and knowledgeable in their respective areas to ensure the best guest experience.

Each member of the Gravetye 'family' is passionate about delivering the very best country house experience to all guests that visit, exceeding expectations time after time. 
Most importantly however, they are a friendly and personable team who strive to make all feel at home in this most welcoming of country house hotels.
We look forward to welcoming you to Gravetye soon…
Paul Skinner
General Manager
Emma Greenwood
Hotel Operations Manager
Celine Leslie
Director of Sales & Marketing
George Blogg
Executive Chef
Sharon Coote
Head Florist
Madi Ryan
Reception Manager
Emma Peplow
Events Coordinator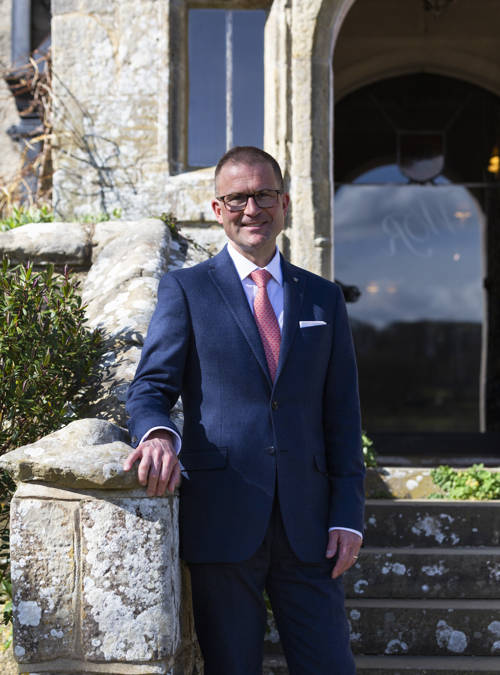 Paul Skinner
General Manager
Started at Gravetye: March 2022
Paul Skinner has worked at an exceptional range of 5-star properties in London for the past two decades, most recently at Dukes as General Manager.
"It is a privilege to be heading up the team at Gravetye Manor, it is a wonderful country estate, located in an idyllic rural location steeped in over 400 years of history. Based on the legacy of William Robinson, the gardens are now considered one of the most important historical gardens in England. This coupled with one Michelin star dining, incorporating fresh ingredients from the kitchen gardens and the genuine, warm and personalised hospitality provided by the team make Gravetye Manor a very special place to work and I am proud to be a part of the next chapter in the history of the hotel".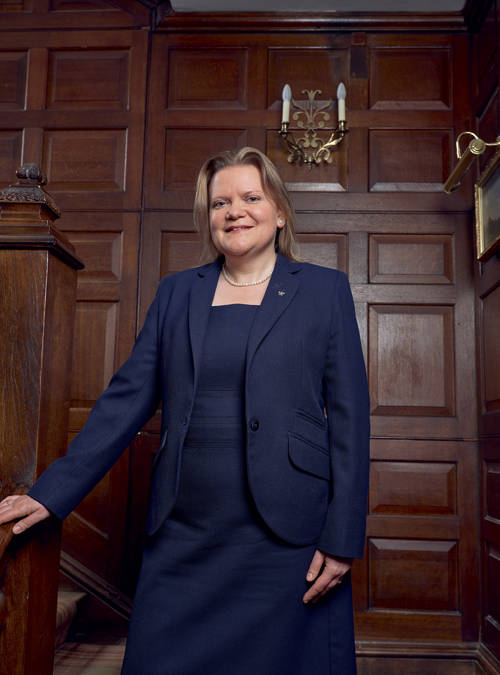 Emma Greenwood
Hotel Operations Manager
Started At Gravetye: August 1995

After completing a degree in Catering and Hotel Management at Surrey University, I started at Gravetye as a receptionist. Having been at Gravetye for over twenty years I am now responsible for a team of twelve including reception, reservations and porters. In this time I have got married and had two children. I thoroughly enjoy the variety of my daily duties – no two days are ever the same!

"Gravetye is completely unique, sitting in a historical garden with a truly stunning new dining room. Arrive, completely relax, enjoy the log fires and tranquility of the garden. Twenty four hours can feel so much longer. For the more energetic, why not take one of our circular walks - my favourite incorporates Standen House with beautiful views over the Weirwood reservoir."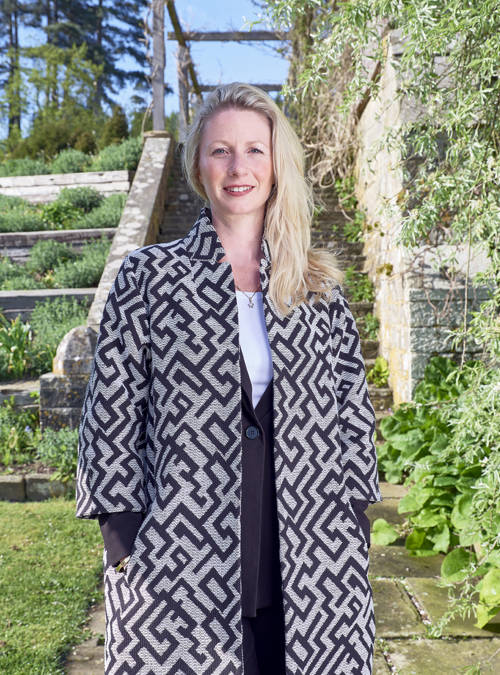 Celine Leslie
Director of Sales & Marketing
Started At Gravetye: April 2010
I've been working in Sales, Marketing & PR for over 20 years, specialising in tourism, events and hospitality 14 years ago. I was working in London when I was approached about the position at Gravetye and I jumped at the chance. I knew the moment I walked through the door that if I was lucky enough to be offered the job that I would take it! I am inspired on a daily basis by the commitment, talent and passion of all the incredible people I work with here in the Gravetye family. I learn from them all every day. It continues to be an immense privilege for me to be part of the journey to restore the magic of this incredible property and ensure its future as one of the leading country house hotels in the UK.
"I love watching Gravetye changing through the seasons. Tom and his team in the garden have restored and created a garden without equal, whatever the time of year. George's food reflects that and continues to surprise me, even in the depths of winter with something he has pickled or preserved from the Summer. Sue and her team bring the flowers and foliage into the house. The list goes on... The beauty of Gravetye is the sum of all its parts."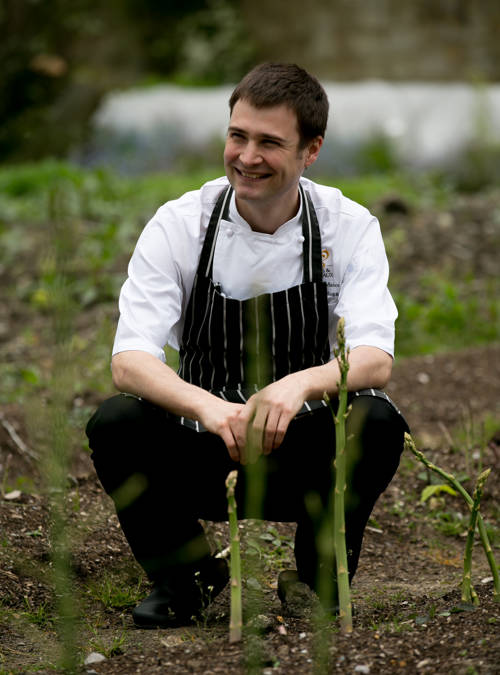 George Blogg
Executive Chef
Started At Gravetye: June 2014
I have always loved food and worked in kitchens since the age of 15. I only started a full-time career after finishing university, and 10 years later I arrived at Gravetye. My most formative years have been with Phillip Howard at the Square and David Everitt-Matthias at Le Champignon Sauvage, two formidable and brilliant English chefs. Other experiences at the Ledbury, Noma, In De Wulf and Le Manoir have also helped. I am fortunate to have received an Acorn Award in 2011, Editor's Award for the Chef to Watch in 2014 from the Good Food Guide, a Michelin Star for 5 years in a row and more recently the first recipient of the Matt Campbell Extra Mile Award recognising my work helping young chefs to develop their careers.
"Gravetye is a special place, not just because of its beautiful surroundings, but because of the dedication of the owners and of all the staff. We work hard towards a common goal; to deliver the best experience possible for our guests, and it is a real privilege to be a part of that team. Having an amazing kitchen garden that delivers outstanding produce throughout the year comes pretty close behind!"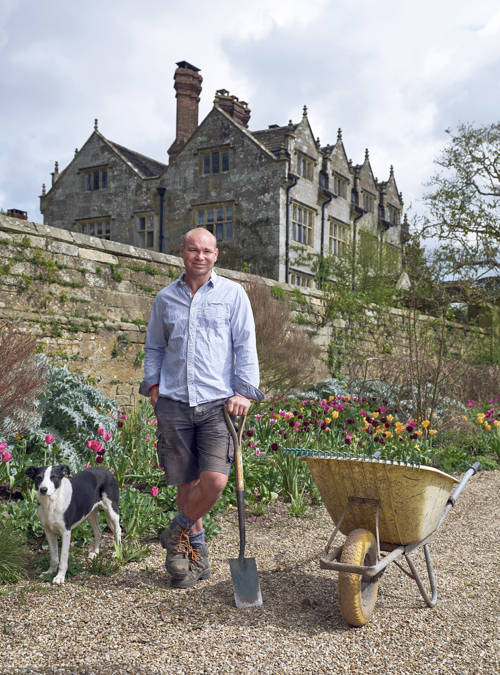 Tom Coward
Head Gardener
Started at Gravetye: May 2010
I have worked as a gardener from the age of 15 at various gardens, but it was at Great Dixter (as Fergus Garrett's assistant) that I believe I really honed my horticultural skills and style. I joined Gravetye in 2010 and set about the restoration of the garden, a project that has been extremely rewarding for me as a gardener.
"My Favourite thing about Gravetye is the way it celebrates the simplest and most beautiful pleasures in life. Enjoying good food and drink in a charming old manor, surrounded by stunning gardens, set within a magical landscape. It creates a very special atmosphere, which is quite unique to Gravetye. I feel exceptionally privileged to be a gardener here and to see guests enjoying our work is especially rewarding."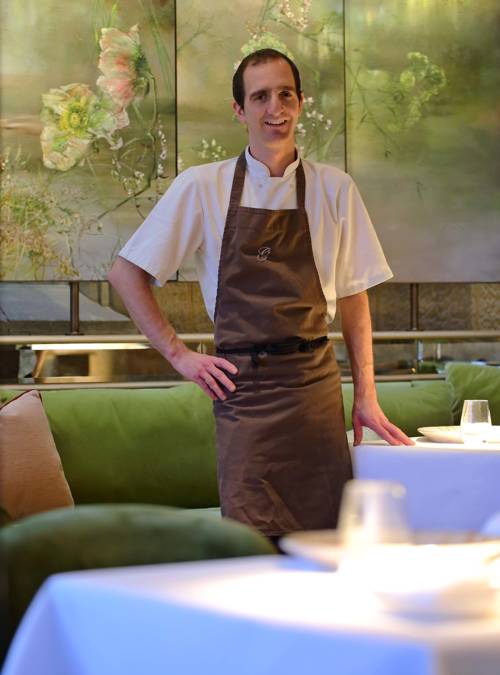 Adam Smith
Head Chef
Started at Gravetye: March 2020
I have always had a strong passion for cooking from an early age and studied at Stratford-upon-Avon College. I've been fortunate to work in some great restaurants, my most inspiring places have been Lords of the Manor with Richard Picard-Edwards and Le Champignon Sauvage with David Everett-Matthias; they both had a big role in shaping me as the chef I am today.
My job at Gravetye started a little bit differently to what I expected, arriving as we went into national lockdown, but I was privileged to spend this period working in the gardens. Developing a great relationship with Tom and his team, improving my understanding and seeing all of the hard work and dedication that goes into growing the amazing produce that comes from the kitchen garden. Their passion and knowledge is inspiring.
"Gravetye is one of the most unique restaurants in the country, the glass panelled doors looking into the flower garden that is constantly evolving and changing throughout the year is a perfect backdrop for the food that we serve. The staff here are what makes the hotel unique, each individual goes above and beyond to give each guest the most memorable experience possible and I feel privileged to be a part of the team here at Gravetye Manor."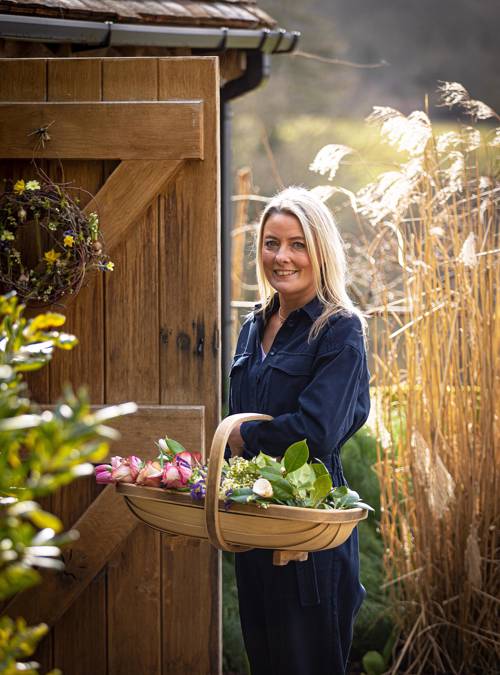 Sharon Coote
Head Florist
Started at Gravetye: March 2023
Having been an Event florist in central London for over 30 years I have been designing and arranging flowers for some of the most prestigious buildings and venues in the capital. My passion and knowledge for flowers and the opportunity to work somewhere as renowned as Gravetye lead me to take on the role here. I feel privileged to have the opportunity to bring my creativity into such an amazing place.
"The first time I came to Gravetye it took my breath away. The joy of being able to work in such a beautiful environment and being able to work within the stunning historical gardens paired with growing and cutting our own flowers feels like a dream come true. I feel very lucky to be involved with all the amazing and talented people I have the pleasure to be working with."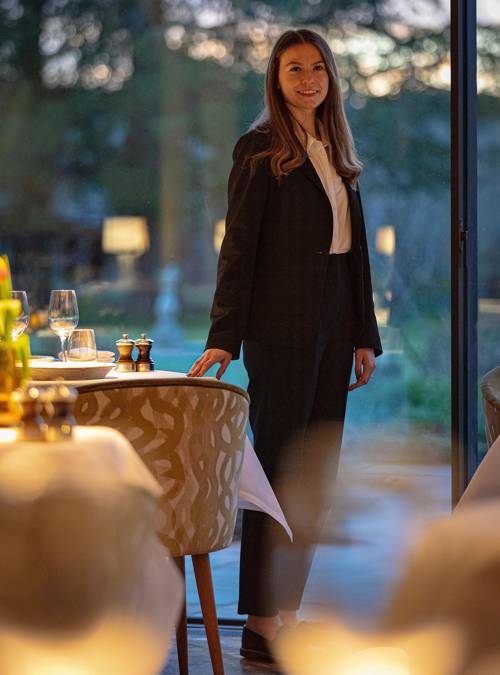 Madi Ryan
Reception Manager
Started at Gravetye: September 2021
I'm thrilled to be a part of the Gravetye Manor team as Reception Manager. Before joining the team, I spent four years as Cabin Crew and then worked as an Emergency Medical Advisor for the Ambulance Service. My passion for hospitality led me to Gravetye, where I joined the Management Trainee programme in September 2021. I'm delighted to have been appointed as Reception Manager, and I'm committed to ensuring that every guest receives a warm welcome and personalised service during their stay. When I'm not at work, I love to enjoy the West Sussex greenery with our dog after living in London for many years.
"Gravetye really is a special place to be and to work. The roaring fires in the winter and the sound of bird song in the summer means Gravetye is a beautiful place to be all year round. The friendly staff only adds to the surroundings and phenomenal gardens. I feel so lucky to work within a team of such talented people, who work strongly together to create 'the art of hospitality'."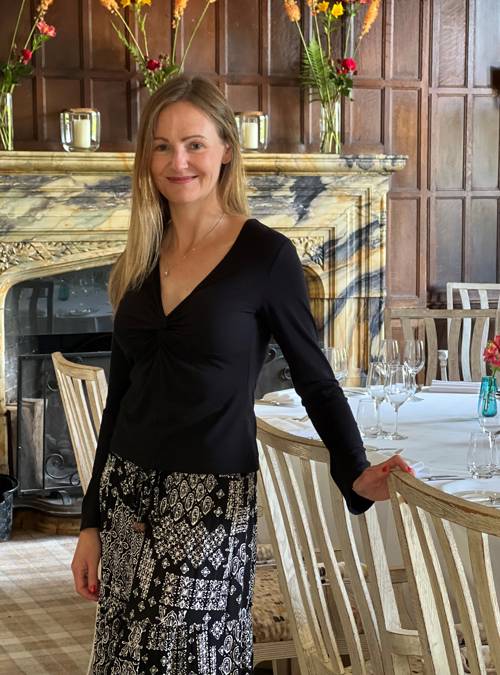 Emma Peplow
Events Coordinator
Started at Gravetye: June 2022
I am delighted to be joining the Events Department, having spent 12 months with the Reception team prior to this. It quickly became apparent what a special place Gravetye is, and I am looking forward to continuing my journey here. My career has predominantly been managing an administration team and as an Executive Assistant, requiring strong organisational skills and attention to detail. I am excited to utilise these skills in helping to organise the many wonderful events that Gravetye offer and assist our guests in arranging their celebrations. 
'There is something truly magical about Gravetye and I consider myself lucky to work somewhere that is so beautiful all year round. The tranquil and peaceful atmosphere that Gravetye exudes is simply captivating. We are also lucky to have an amazing and talented team who work tirelessly to ensure that our guests receive a high level of service and a memorable experience when visiting us.'