Meet The Team
Delivering excellence every day
The Gravetye team are all experienced and knowledgeable in their respective areas to ensure the best guest experience.

Each member of the Gravetye 'family' is passionate about delivering the very best country house experience to all guests that visit, exceeding expectations time after time. 
Most importantly however, they are a friendly and personable team who strive to make all feel at home in this most welcoming of country house hotels.
We look forward to welcoming you to Gravetye soon…
Andrew Thomason
Managing Director
Emma Greenwood
Front of House Manager
Celine Leslie
Director of Sales & Marketing
George Blogg
Executive Chef
Loic Puyraud
Deputy General Manager
Stefano Litti
Food and Beverage Manager
Ellie Smith
Events Coordinator
Panainte Constantin-Grigore
Bar & Lounge Manager
Maria Cintoli
Assistant Head Sommelier
Brian Hunter
House Porter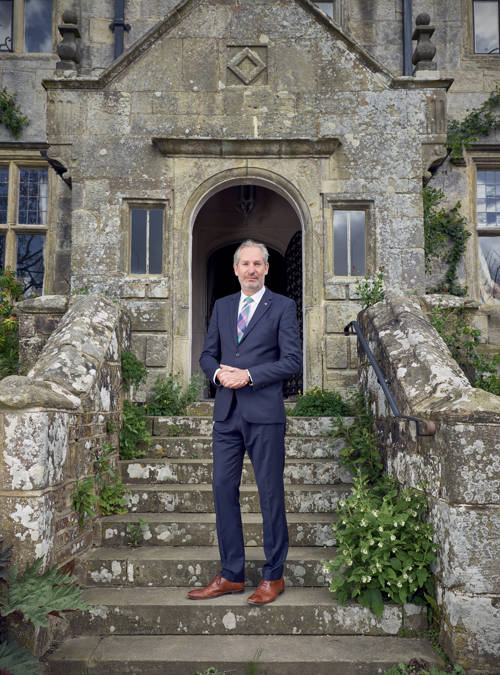 Andrew Thomason
Managing Director
Started At Gravetye: April 2012
I started out in hospitality by running my own restaurants in Surrey, before entering the hotel business. I then spent four years at Le Manoir aux Quat'saisons under Raymond Blanc as Resident Manager, which instilled a passion for luxury hotels and great hospitality. I then managed Lower Slaughter Manor and oversaw the opening of The Forbury in Reading and Hotel Verta. My heart however is in Country House hotels and I am immensely proud to now be managing Gravetye Manor.
"I got engaged at Gravetye in 1984, so the hotel has always had a special place in my heart. Building the new dining room in 2018 was a very exciting project, to be part of the design team in creating a new dining setting for the future. The end result exceeded all my expectations by far. We now have, in my opinion, the finest dining room in the country with unparalleled views of our famous garden."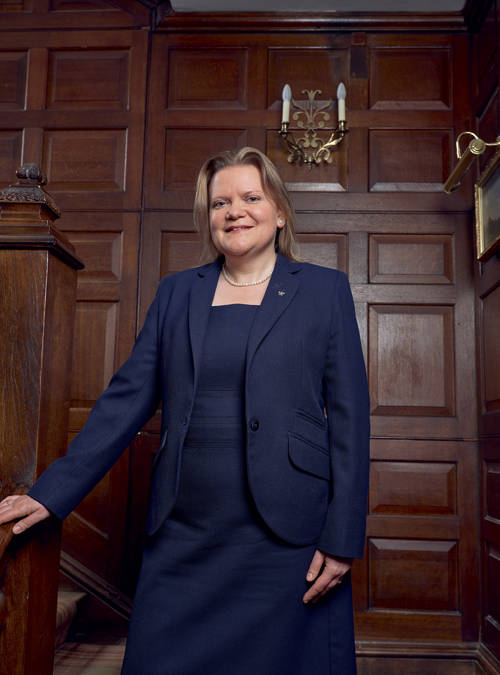 Emma Greenwood
Front of House Manager
Started At Gravetye: August 1995

After completing a degree in Catering and Hotel Management at Surrey University, I started at Gravetye as a receptionist. Having been at Gravetye for over twenty years I am now responsible for a team of twelve including reception, reservations and porters. In this time I have got married and had two children. I thoroughly enjoy the variety of my daily duties – no two days are ever the same!

"Gravetye is completely unique, sitting in a historical garden with a truly stunning new dining room. Arrive, completely relax, enjoy the log fires and tranquility of the garden. Twenty four hours can feel so much longer. For the more energetic, why not take one of our circular walks - my favourite incorporates Standen House with beautiful views over the Weirwood reservoir."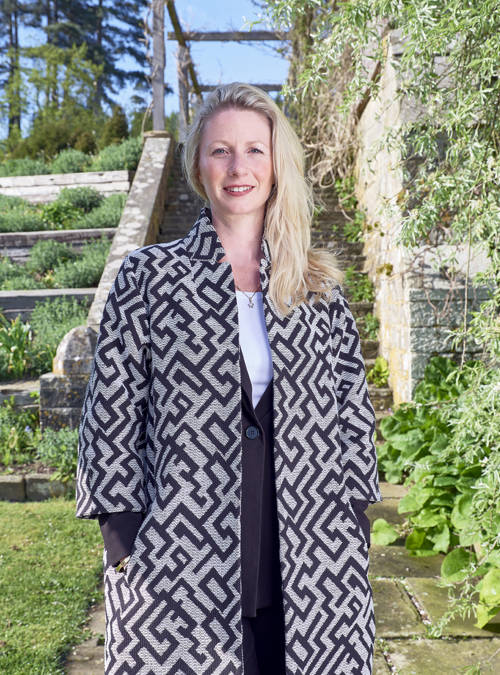 Celine Leslie
Director of Sales & Marketing
Started At Gravetye: April 2010
I've been working in Sales, Marketing & PR for over 20 years, specialising in tourism, events and hospitality 14 years ago. I was working in London when I was approached about the position at Gravetye and I jumped at the chance. I knew the moment I walked through the door that if I was lucky enough to be offered the job that I would take it! I am inspired on a daily basis by the commitment, talent and passion of all the incredible people I work with here in the Gravetye family. I learn from them all every day. It continues to be an immense privilege for me to be part of the journey to restore the magic of this incredible property and ensure its future as one of the leading country house hotels in the UK.
"I love watching Gravetye changing through the seasons. Tom and his team in the garden have restored and created a garden without equal, whatever the time of year. George's food reflects that and continues to surprise me, even in the depths of winter with something he has pickled or preserved from the Summer. Sue and her team bring the flowers and foliage into the house. The list goes on... The beauty of Gravetye is the sum of all its parts."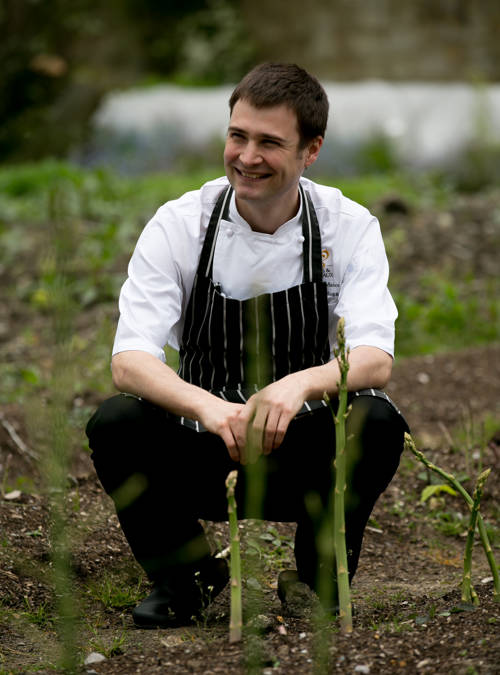 George Blogg
Executive Chef
Started At Gravetye: June 2014
I have always loved food and worked in kitchens since the age of 15. I only started a full-time career after finishing university, and 10 years later I arrived at Gravetye. My most formative years have been with Phillip Howard at the Square and David Everitt-Matthias at Le Champignon Sauvage, two formidable and brilliant English chefs. Other experiences at the Ledbury, Noma, In De Wulf and Le Manoir have also helped. I am fortunate to have received an Acorn Award in 2011, Editor's Award for the Chef to Watch in 2014 from the Good Food Guide, a Michelin Star for 5 years in a row and more recently the first recipient of the Matt Campbell Extra Mile Award recognising my work helping young chefs to develop their careers.
"Gravetye is a special place, not just because of its beautiful surroundings, but because of the dedication of the owners and of all the staff. We work hard towards a common goal; to deliver the best experience possible for our guests, and it is a real privilege to be a part of that team. Having an amazing kitchen garden that delivers outstanding produce throughout the year comes pretty close behind!"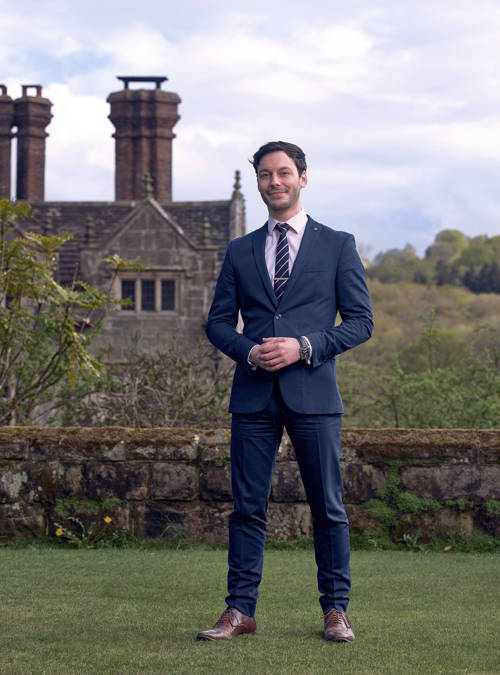 Loic Puyraud
Deputy General Manager
Started At Gravetye: May 2016
I have always been attracted to the idea of creating unforgettable experiences and the hospitality industry seemed like a natural fit. I started at Gravetye Manor nearly seven years ago, seduced by its excellence and charm. I learnt so much at the time, working throughout the manor's refurbishment, the re-opening and seeing it returned to its former glory. After two amazing years, I was given the opportunity to develop my career at other prestigious properties, both during and after my studies in hospitality management. I decided to come back to Gravetye Manor in Spring 2016 to support Andrew and the team in making this quintessential country house hotel the first place in everyone's mind for a truly memorable stay.
"What I admire the most about Gravetye is its unpretentious beauty. Throughout the seasons, the manor and its gardens evoke truly special sensations, if one is attentive enough. The noise of a silver spoon hitting a china porcelain cup, the smell of log fires in its oak panelled lounges, the peaceful view of mist on the lake early in the morning; all of these things are for me the embodiment of British charm I could only dream of as a French child."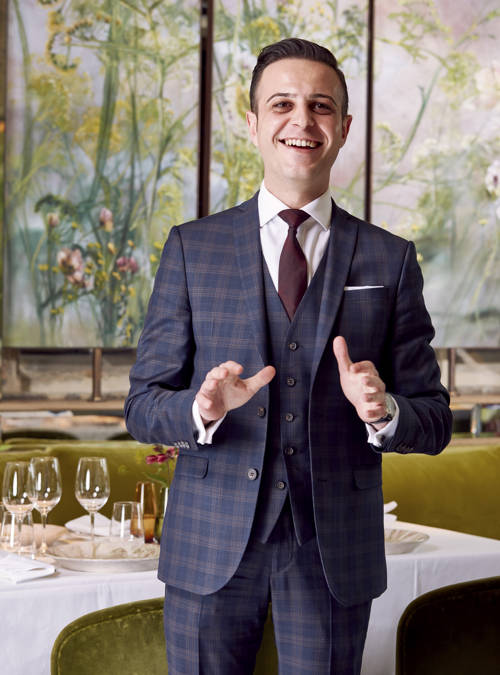 Stefano Litti
Food and Beverage Manager
Started at Gravetye: June 2018

Born and raised in Italy, I came to the UK at the age of 19 to attend University in London. At that time, I was fortunate enough to join The Ritz Hotel as commis waiter and worked my way up to Assistant Restaurant Manager. During my time at The Ritz, my drive, determination and passion for the hospitality industry became my long-term career goal. I then managed the Wernher Restaurant at Luton Hoo, the Restaurant and Cocktail Bar at Sopwell House and the Food and Beverage outlets at Macdonald Bath Spa before joining Gravetye Manor and managing one of the most beautiful dining rooms in the UK.
"Gravetye Manor is a fairylike home: surrounded by enchanting gardens where peace and tranquillity prevail, combined with the Michelin Star cuisine and drinks reflecting the time and the place. Here is where you meet a team of professionals that go above and beyond by listening, caring and committing to providing the feeling of "home away from home" to every guest and colleague. Gravetye Manor is a destination that everyone should visit at least once in their life, and I am so proud that I have this possibility every day."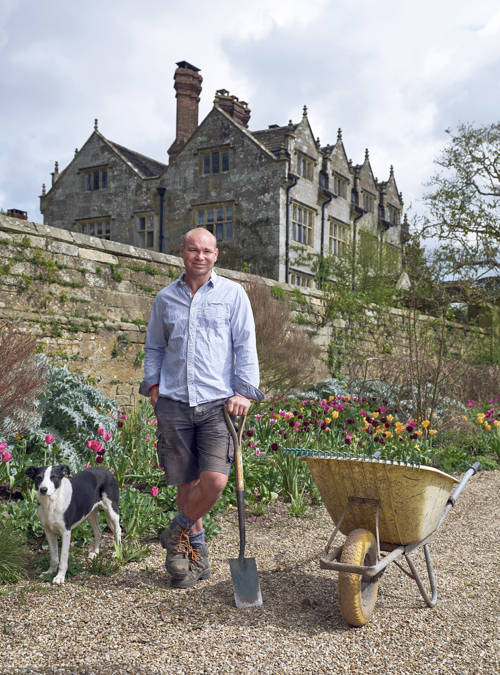 Tom Coward
Head Gardener
Started at Gravetye: May 2010
I have worked as a gardener from the age of 15 at various gardens, but it was at Great Dixter (as Fergus Garrett's assistant) that I believe I really honed my horticultural skills and style. I joined Gravetye in 2010 and set about the restoration of the garden, a project that has been extremely rewarding for me as a gardener.
"My Favourite thing about Gravetye is the way it celebrates the simplest and most beautiful pleasures in life. Enjoying good food and drink in a charming old manor, surrounded by stunning gardens, set within a magical landscape. It creates a very special atmosphere, which is quite unique to Gravetye. I feel exceptionally privileged to be a gardener here and to see guests enjoying our work is especially rewarding."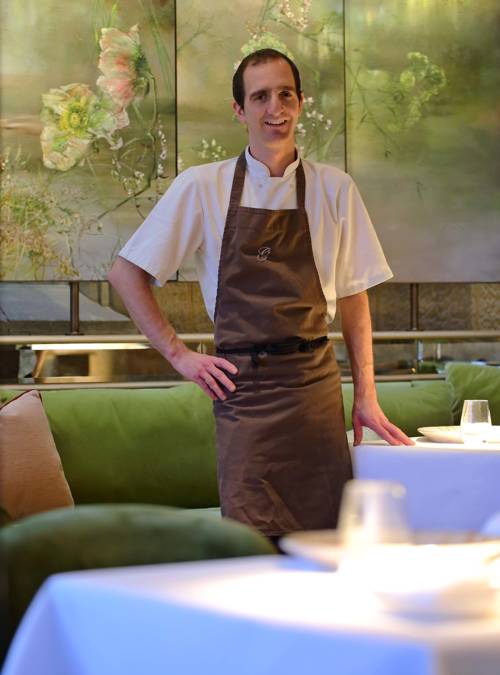 Adam Smith
Sous Chef
Started at Gravetye: March 2020
I have always had a strong passion for cooking from an early age and studied at Stratford-upon-Avon College. I've been fortunate to work in some great restaurants, my most inspiring places have been Lords of the Manor with Richard Picard-Edwards and Le Champignon Sauvage with David Everett-Matthias; they both had a big role in shaping me as the chef I am today.
My job at Gravetye started a little bit differently to what I expected, arriving as we went into national lockdown, but I was privileged to spend this period working in the gardens. Developing a great relationship with Tom and his team, improving my understanding and seeing all of the hard work and dedication that goes into growing the amazing produce that comes from the kitchen garden. Their passion and knowledge is inspiring.
"Gravetye is one of the most unique restaurants in the country, the glass panelled doors looking into the flower garden that is constantly evolving and changing throughout the year is a perfect backdrop for the food that we serve. The staff here are what makes the hotel unique, each individual goes above and beyond to give each guest the most memorable experience possible and I feel privileged to be a part of the team here at Gravetye Manor."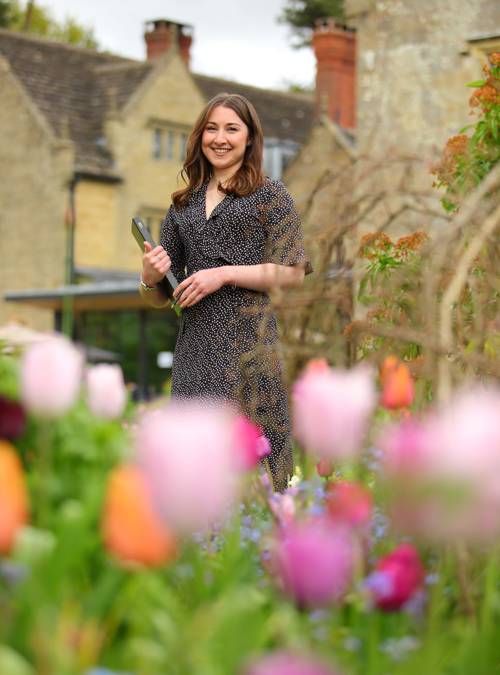 Ellie Smith
Events Coordinator
Started at Gravetye: in December 2020 as a Receptionist and progressed to Events in April 2021
After completing my science degree at university, I headed to London with a slight change of career path. Working for Mandarin Oriental Hotel Group really ignited my interest in the luxury hospitality industry, I knew it was something I wanted to pursue. Having grown up in Sussex, I had been lucky enough to enjoy the incredible dining experience at Gravetye, when the position arose for an Events Coordinator I felt it was the perfect opportunity for me to develop my career in a beautiful hotel with such breath taking surroundings.
"As you make your way down the drive to the manor and the views of the stunning Sussex countryside appear, it never fails to make me smile.  I love seeing the connection between Gravetye's historic kitchen garden and the menus created by George.  These are just a couple of the incredible puzzle pieces that come together to create a truly unique luxury experience for our guests.  
I feel privileged to work at Gravetye alongside such a dedicated team, who go above and beyond to provide exceptional hospitality."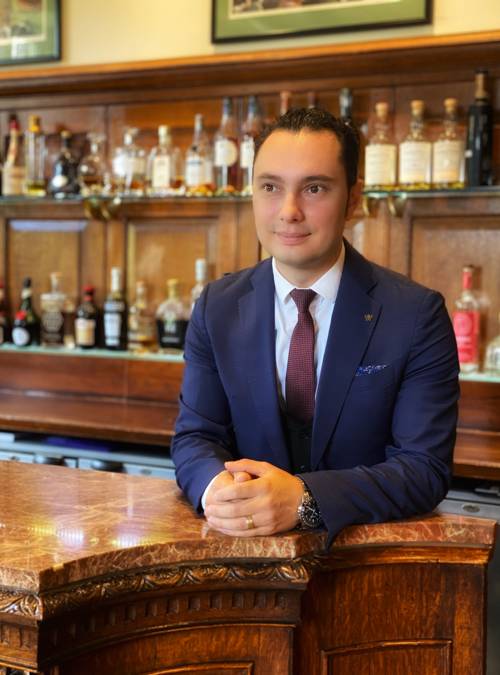 Panainte Constantin-Grigore
Bar & Lounge Manager
I'm known to everyone as Costa.
I started working in hospitality when I was 15 years old and I have learned a lot since then! I come from the centre of Romania, Transylvania, where I grew up and by the age of 24 I'd had my own bar for 2 years. I came to the UK 5 years ago with my wife and we started over. After a spell of 3 years at Sopwell House as Bartender then Bar Supervisor, I started at Gravetye in 2018 as Head Bartender and after 6 months was promoted to Bar and Lounge Manager.
"I get a lot of satisfaction from seeing happy customers enjoying our signature cocktails made with ingredients from the Gravetye gardens."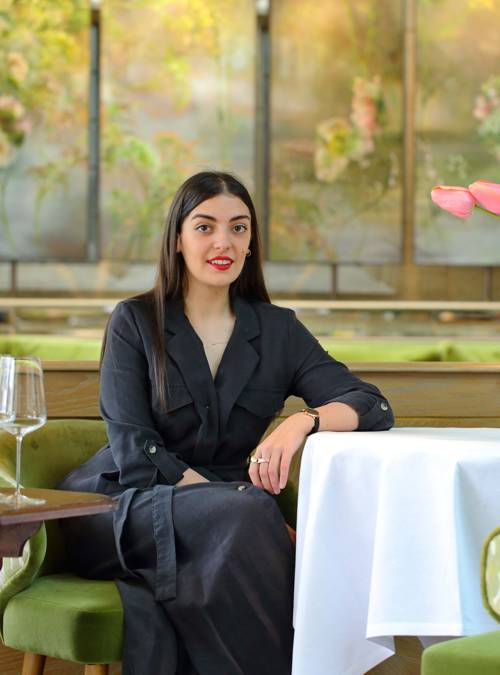 Maria Cintoli
Assistant Head Sommelier
Started at Gravetye: 22nd October 2017
After doing an accounting diploma, I moved from my small village in Puglia to the Swiss border to find a seasonal job to pay for my university. I started as a pot washer for the winter in a chalet and then the next summer as a waitress in a small family run hotel. Interaction with the guests and Cristina's passion (the owner and chef) made me change my mind: I wanted to dedicate myself entirely to this. A few years later came the decision to move to England, the country I was always dreaming of. With no English at all and no experience in such a fine environment, Gravetye Manor gave me the opportunity to work as a commis waitress. I was scared but determined to improve myself. In two years I've been promoted as chef de rang and then as headwaiter.
"There is something magic at Gravetye and it's not just about its history or its beautiful garden and the perfect new dining room. It's about people and the way they make you feel: a home away from home. I've always been supported by my managers especially in difficult times and in my enthusiasm for wine. Last year they gave me the opportunity to frequent wine classes and to move into the sommelier team. I've never been so happy. At Gravetye I've not only grown my career but also as a person."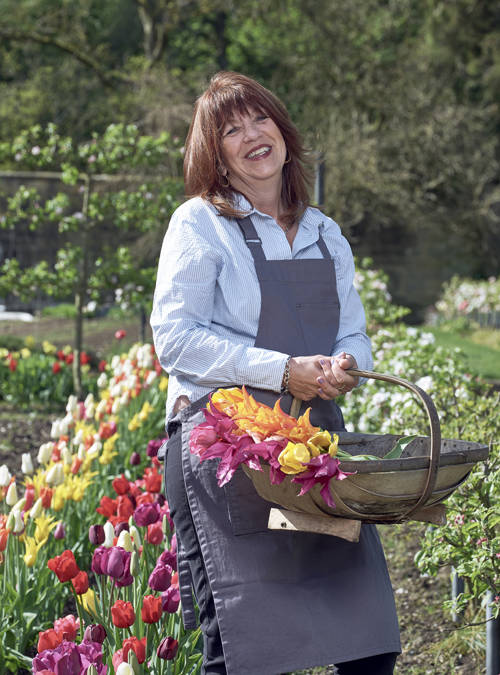 Sue Flight
Head Florist
Started at Gravetye: August 1999
I first tried my hand at flower arranging soon after my marriage and before long, I was hooked! My passion really began once I had joined various flower clubs, and soon I was entering competitions and getting recognised for my arrangements. I was approached some years ago to do the flowers for Gravetye and between the school runs I managed to find some time, although this became too much. However, after 18 months I was back - I missed the enchanting hotel and wonderful kitchen garden flowers! More recently, I have won Gold at Chelsea Flower Show in 2014 depicting Derek Jarman's garden and in 2017 for a contemporary piece of work. 20 years on you never know what treasures will be in the kitchen garden each morning to capture the imagination.
"It really is a pleasure to work with the flowers at Gravetye. The ability to have specially grown cut flowers is fantastic and I am able to recreate the garden inside! Gravetye has been an amazing place to work where you feel a sense of belonging to a special family; a family that works together to provide exceptional hospitality for our wonderful guests."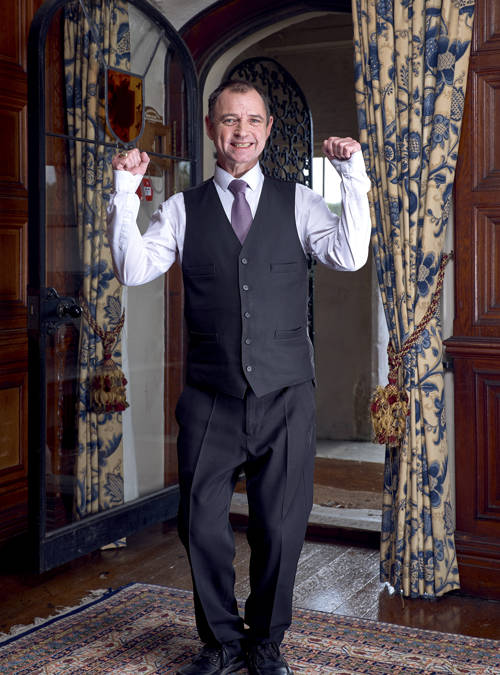 Brian Hunter
House Porter
Started at Gravetye: September 1988

I come from Liverpool, born and raised in Toxteth. I started work aged 16, in a factory and then selling fabric for re-upholstery. My friend Mark suggested a job as a porter at Gravetye. I didn't know what a porter was or where Sussex was but here I am at Gravetye over 30 years later.
"I love meeting our guests, from all walks of life and different nationalities, showing them around and giving them the history of the manor. I like to make them welcome. I kissed the blarney stone as a kid and I think it's helped me over the years!"