Apple Harvest
September 2021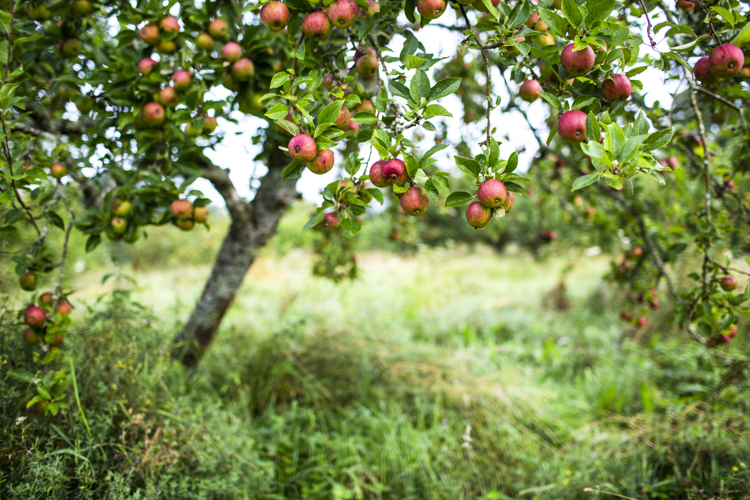 As the Summer mellows into Autumn our continual harvest from the garden seems to intensify, and one of the most exciting crops to start harvesting are the apples. We have been watching them ripen on the tree all summer and after pruning, fruit thinning, watering and feeding, the first apple, warm in the late summer sun is one of the highlights of the year.
We grow nearly 40 different varieties, each with a specific season, flavour and purpose in the kitchen.  Picking started in mid-August this year, with Katy and Discovery. A little later comes Sun Rise and Scrumptious, two of the tastiest early apples. The majority of our crop are late season varieties, such as Howgate Wounder, Cox and Edgemont Russet and Bramley.
Bramley is an apple that I am especially fond of with a flavour quite unique as the quintessential English cooking apple.  Often, they are picked under ripe, when they are green and at this point they are so acidic that they are not an especially pleasant fruit.  But if they are allowed to ripen on the tree until they are mottled orange they are completely different. Mellow, balanced with nutty notes, a good, properly ripened Bramley can be enjoyed raw, direct from the tree.
We leave our fruit on the tree as late as we can, sometimes until November, to get the best flavour possible. Chef George always uses some of the fruit for a seasonal apple dish, but most of it is used to make our famous apple juice which is served for breakfast in the restaurant.
Tom.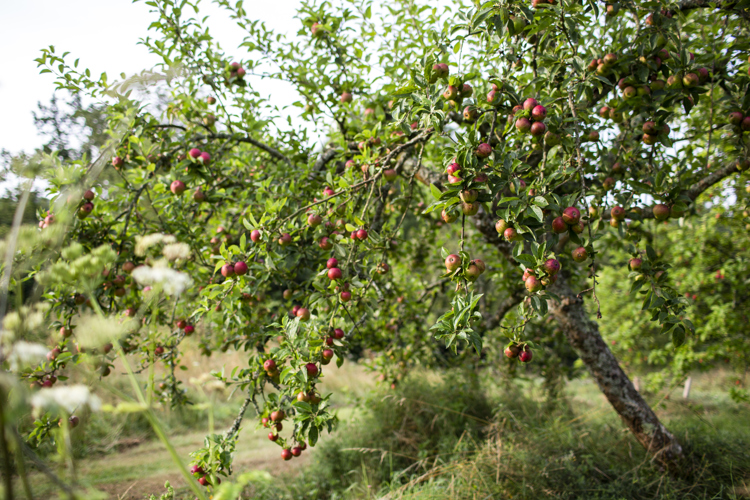 Search blog
Subscribe to our newsletter