Seasonal Produce Masterclasses with Head Chef George Blogg
January 2018
Enjoy a day with George and his team in the Tithe Barn at Kingscote Vineyard. With cooking demonstrations as well as hands on activities, this will be a unique opportunity to spend time with George, see how he works first hand and learn some new skills. The day will feature Q & A sessions and George will attempt to cover any particular interests as much as possible. Group sizes will be kept small to ensure maximum attention and all abilities are welcome.
Kingscote Vineyard is only a short distance from Gravetye and provides the perfect location for these masterclasses whilst the manor is closed to build a new restaurant at the beginning of next year.
Tuesday 20th March – Friday 23rd March
Seasonal produce – one day course, 9.30am to 4.30pm
Includes a food and wine pairing session with our Head Sommelier.
ITINERARY
Morning
On arrival everyone will get the chance to chat with George and his team and get an overview of the day ahead. George will work out areas of particular interest with a round the room Q & A. You will then either take part in a foraging or food and wine pairing session. After that, the masterclass really begins as you head into the kitchen for food demonstrations using the seasonal ingredients.

Afternoon
Let's get cooking! A chance to cook with George and his team of chefs; creating lunch and picking up tips and inside knowledge to help you organise, cook, present and serve delicious food for larger groups. Expect lots of hands on activity with a wide variety of seasonal produce including game, poultry, fish, fruits and vegetables. George and his team will be there for the whole day, including joining you for lunch, so you can continue to quiz them on any 'kitchen nightmares' or other topics of interest. This promises to be a day with a unique insight into how professional chefs operate and will impart more confidence and an increased passion when catering for friends and family.
£225.00 per person, including masterclass, tea/coffee on arrival, lunch and drinks, Gravetye apron and recipe cards to take home.
Venue: Kingscote Vineyard, Vowels Lane, East Grinstead, RH19 4LG.

For further information or to book, please contact our Events Team on 01342 810567.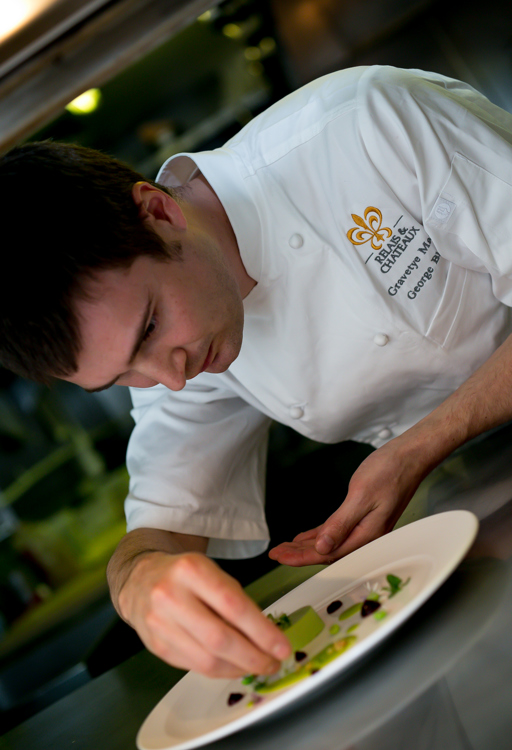 Guest Chef Dinner at Hambleton Hall
George will also be taking part in a guest chef dinner at Hambleton Hall in Rutland with Aaron Patterson. Aaron has recently hosted a dinner with George at Gravetye. The event provides a great opportunity to experience a fellow Relais & Chateaux property.
Wednesday 28th March
George cooks at Hambleton Hall with Aaron Patterson
£115.00 per person, aperitif, six courses and wines inclusive.
Bed & Breakfast rate from £240.
To book, please email:hotel@hambletonhall.com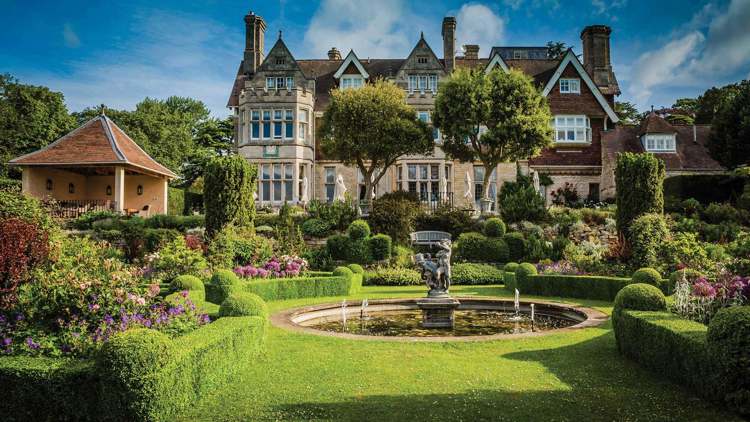 Search blog
Subscribe to our newsletter