Chef George Award Winner
in recognition of his work helping chefs to develop in their careers
pictured here with Gary Jones, Executive Head Chef of Belmond Le Manoir aux Quat'Saisons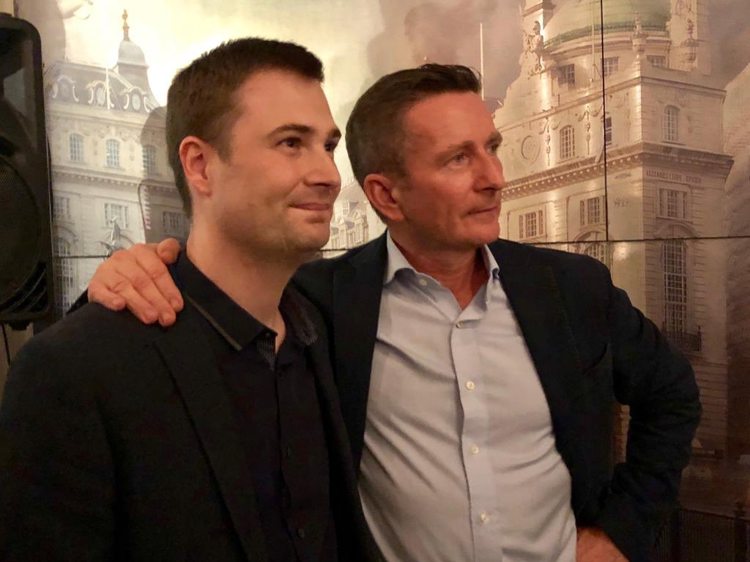 The award was set up following the tragic death of Campbell, who collapsed at the 22.5 mile mark on the London marathon. Campbell worked as a private chef in Cumbria and made it to the semi-finals of BBC Two's MasterChef: The Professionals last year, receiving widespread attention and praise from the judges for his dishes, many of which were vegan and focused on nutrition.
David Mulcahy, Sodexo's culinary director and the Craft Guild's competition director, went on to confirm the award will be held annually going forward, in recognition of Campbell's legacy and the charitable work done in his name. The award was handed over by Matt's brother Josh, who also supported the competitors throughout the day.
The overall decision rested with Gary Jones, executive head chef of Belmond Le Manoir aux Quat'Saisonswith Gary Jones, executive head chef of Belmond Le Manoir aux Quat'Saisons, and was based on the principles and qualities of the chefs both in their competition work and in interviews in the run-up to the final.
Ahead of the competition, Jones said: "In recent years there has been a lot of discussion about creating positive environments in modern kitchens, and how senior chefs support the youngsters around them. It's vital that we work together to ensure we are truly nurturing the next generation to succeed in our industry."
Search blog
Subscribe to our newsletter