The Wild Garden at 150
by Rick Darke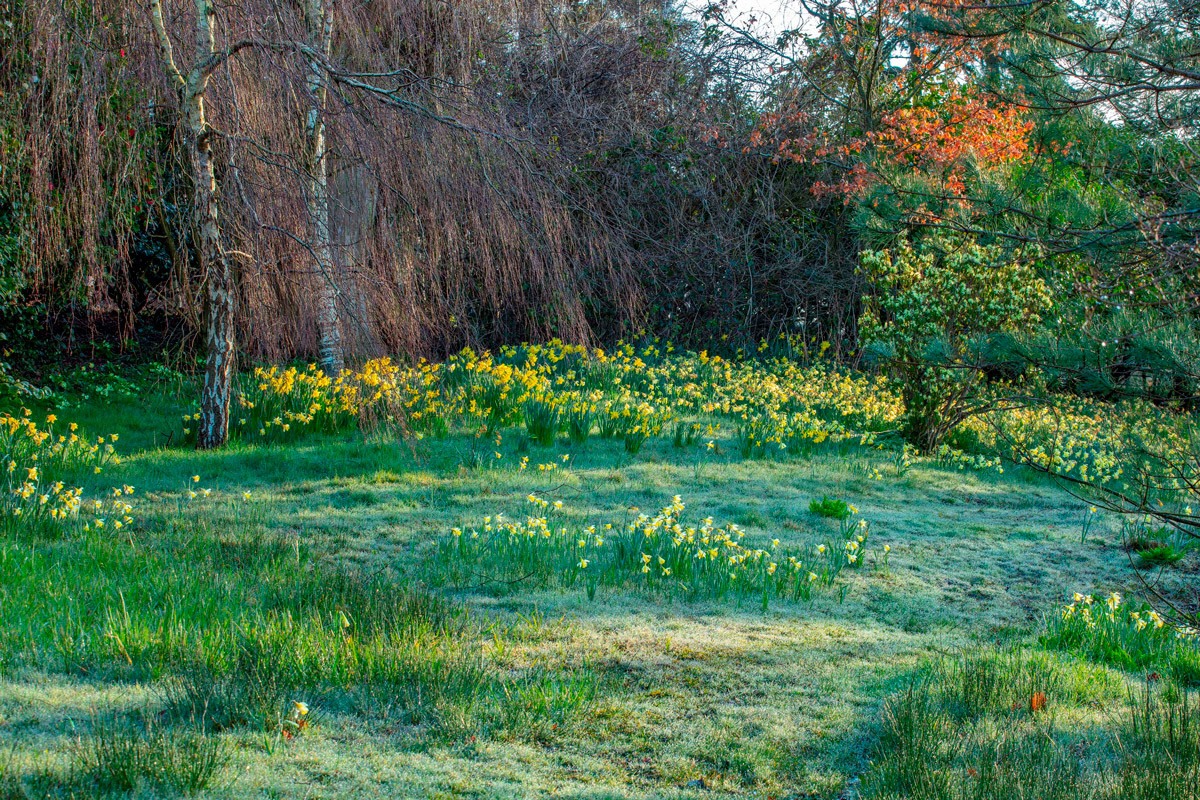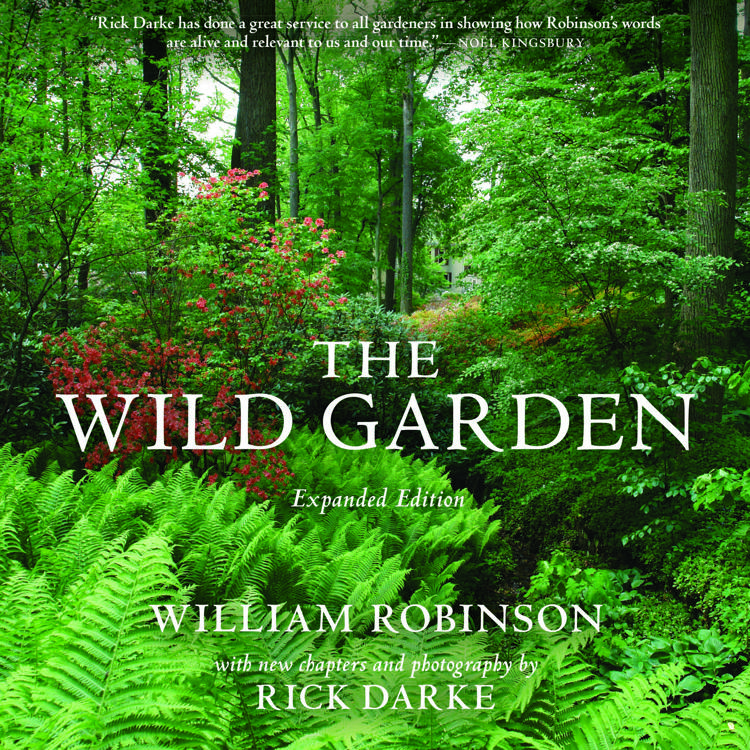 Relax. Take a walk in a garden. Allow yourself a few moments to reflect on what is truly alive and free. Is everything neatly arranged according to plan or are there beautiful accidents in the mix?  Among the plantings, are there self-perpetuating communities, re-seeding and regenerating without human effort? If so, then the landscape surrounding you possesses a key element essential to diversity and resiliency:  Genuine wildness. Inviting wildness into our gardens isn't a new idea, but it's now more important than ever in countering the diminished diversity of damaged natural habitats.
Gravetye Manor's William Robinson famously introduced the concept of wild gardening 150 years ago in his groundbreaking classic The Wild Garden. Drawing on his experiences as a gardener, a botanist, and a direct observer of wild habitats in the British Isles, Central and Eastern Europe and across North America, Robinson envisioned the naturalization of hardy plants as core to a practical, resource-conserving ethic. In contrast to formal designs where plants are fixed objects, Robinson promoted the establishment of living plant communities within a dynamic design framework. 
Robinson had multiple motives for promoting wild gardening. In 1870, when The Wild Garden was first published, the Industrial Revolution was luring gardeners away from traditional work and requiring landowners to make do with reduced help or to manage on their own. The self-sufficient resiliency of naturalised hardy plants requires considerably less effort than rebuilding the garden each year with annuals and tender species. Robinson's global perspective on plant diversity provided another motive. Though he knew and greatly appreciated indigenous flora of the British Isles, he also understood that drawing on the multitude of non-native plants capable of thriving in English conditions promised a greatly expanded palette of colors, textures and scents. A third motive was Robinson's lifelong passion for discovery and the delightful spontaneity inherent in gardens that constantly evolve and change. He deliberately opened The Wild Garden with a quote from philosopher Sydney Smith that scolded the tiresome sameness of obsessively neat gardens, stating ". . . anything that wore the appearance of accident and want of intention was quite a relief" and ". . . all the varieties produced by neglect were a thousand times more gratifying."  William Robinson could never be called a neglectful gardener, but he was forever optimistic about insights that could be gleaned from thoughtful experiment and a gentle relaxing of the human impulse to control.
Robinson's vision of managed wildness wouldn't have been possible if he hadn't developed extraordinary skill in the art of observation. He truly could "see the forest for the trees", being able to look closely at individual elements and intimate processes in gardens and landscapes without losing sight of the synergy of the whole. Such skill is especially desirable  now, when for health reasons the safest places for social activity are outdoors; in gardens, parks and other shared landscapes. The most engaging of these places have in common a beautiful complexity that rewards each visit with deeper understanding and relevance. The gardens and grounds at Gravetye are examples of deeply storied landscapes that invite continual inquiry. In subtle ways they're bookended by complexity and contradiction They are, for example, both spontaneous and reliable. A walk in the gardens at any time of day or season will reliably present varied elements: intriguing vistas, intimate places for contemplation, inspiring patterns and colors. Another walk hours, days or even months later will cast those same elements in spontaneously different light, inspiring you to re-write their narratives.
Another aspect of Robinsonian wild gardens that is especially welcome given the current chaos is that they are models of resiliency. The vitality and durability of regenerative plant communities reassures and inspires. In an era in which truth often seems illusive, the transparency and authenticity of Gravetye's landscape ethics are a lovely antidote. Anyone seeking the truth of Robinson's premise need only look at past and present evidence of the Manor's naturalised communities. Following his 1885 purchase of Gravetye and the one thousand acres that still surround it, Robinson made the estate his home and living laboratory until his death fifty years later. The gardens and grounds now reward explorers with myriad examples of Robinson's prescient imagination.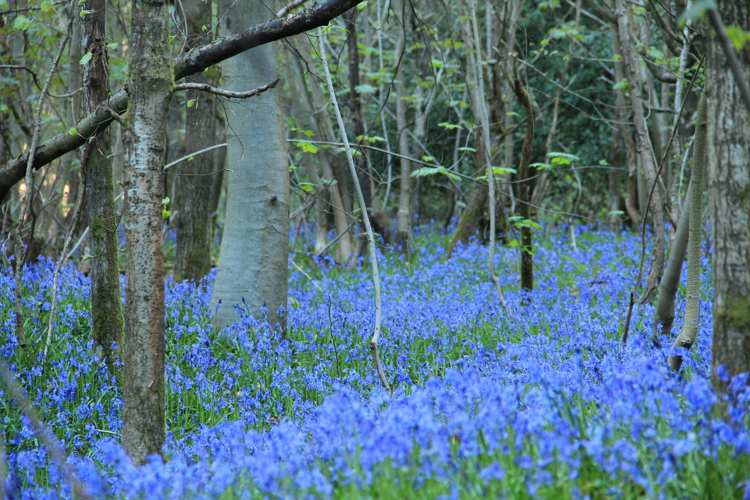 Wandering the gardens and wondering about the age and origins of its naturalised plants is a delight. As Robinson details in The Wild Garden, both native and non-native species may be candidates for naturalisation. No doubt English bluebells, Hyacinthoides non-scripta, and light yellow-flowered Harbinger of Spring, Primula vulgaris, were indigenous elements in the regional landscape for centuries or perhaps millennia prior to Gravetye's construction. Though the future of both in the wild habitats in the the British Isles is uncertain, they continue to thrive in Gravetye's woods and meadows. They are so successfully naturalised, even in the Manor's more formal spaces, that Head Gardener Tom Coward says he's inclined to think of them as "delightful weeds", easily managed in their excess whenever necessary. Robinson recognised early on that smaller bulbs including Galanthus, Narcissus, Scilla and Crocus could be easily naturalised in lawn turf and meadows, and all of these and more continue to thrive and multiply at Gravetye. Though Gravetye's gardens include horticultural varieties, this hasn't precluded the naturalisation of the wild species forms they were derived from. Summer snowflake, Leucojum aestivum 'Gravetye Giant' is an example (pictured below). Originating at Gravetye, this now world-renowned cultivar is still planted for precise effect within the Manor's gardens while the wild species form is happily allowed to find its own niches.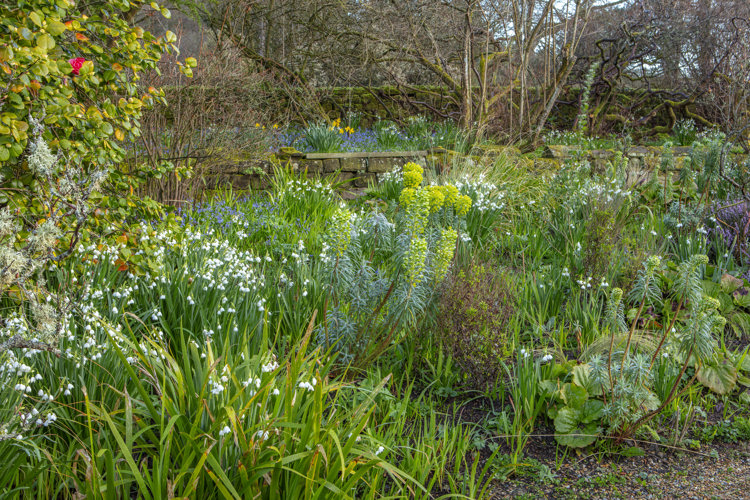 For those interested in the dynamics of indigenous and introduced species in juxtaposition it's instructive to observe the huge sweeps of Narcissus on the wooded slopes above the Croquet Lawn (pictured below). The Narcissus represent the progeny of early naturalisations augmented by periodic enhancements to present time. They appear continuous in their cover until close inspection. Keen eyes will inevitably find the native Dog's-Tooth-Violet, Erythronium dens-canis still thriving in the interstices.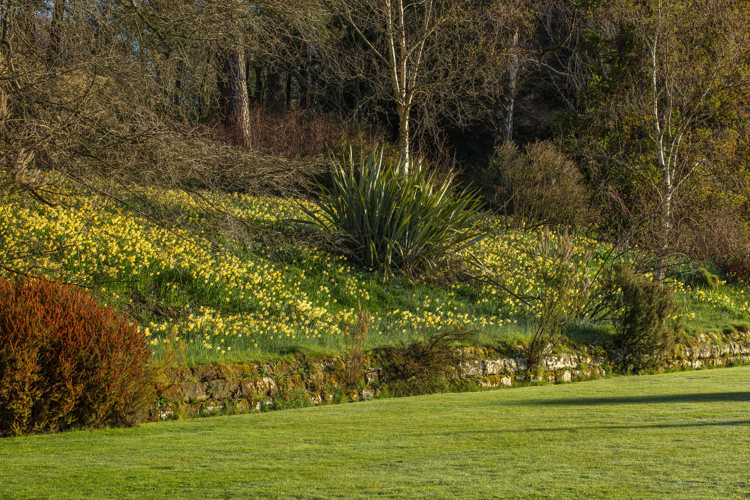 The process of introduction and naturalisation continues uninterrupted at Gravetye in response to both stable and changing climatic and environmental conditions.  European Wood Tulip, Tulipa sylvestris is mentioned repeatedly in The Wild Garden however Robinson makes no specific mention of any location at the Manor. It is a European species whose historic range is uncertain. Though occurring in the British Isles now, it may have been introduced centuries ago by Romans. In recent years Tom Coward has been pleased with the results of new plantings at Gravetye. Time will tell if Wood Tulip makes itself truly at home and regenerates into future centuries.
William Robinson understood that wildness is a renewable resource. He also understood that great gardens must be both walkable and watchable. It's doubtful he could have anticipated the disturbance impacting 21st Century floras and faunas, or the urgent need for landscape gardens to play essential roles in sustaining life, human and otherwise, in the coming years. Certainly William Robinson's embrace of managed wildness speaks of a generosity of spirit. Just as we cherish our own autonomy, celebrating autonomy in the life of our gardens is a responsible step toward integrating the human community into an enlightened environment model.
by Rick Darke, November 2020
Rick is an independent Pennsylvania USA-based design consultant, author and photographer. His work is grounded in an observational ethic, blending art, ecology, horticulture and cultural geography in the design and stewardship of living landscapes. Projects include parks, post-industrial sites, transportation corridors, conservation developments, botanic gardens and residential landscapes. His work has been featured in Gardens Illustrated, RHS The Garden, The New York Times, and elsewhere. Darke's many books include an expanded edition of William Robinson's The Wild Garden and Gardens of the High Line: Elevating the Nature of Modern Landscapes co-authored with Piet Oudolf. For further information visit: www.rickdarke.com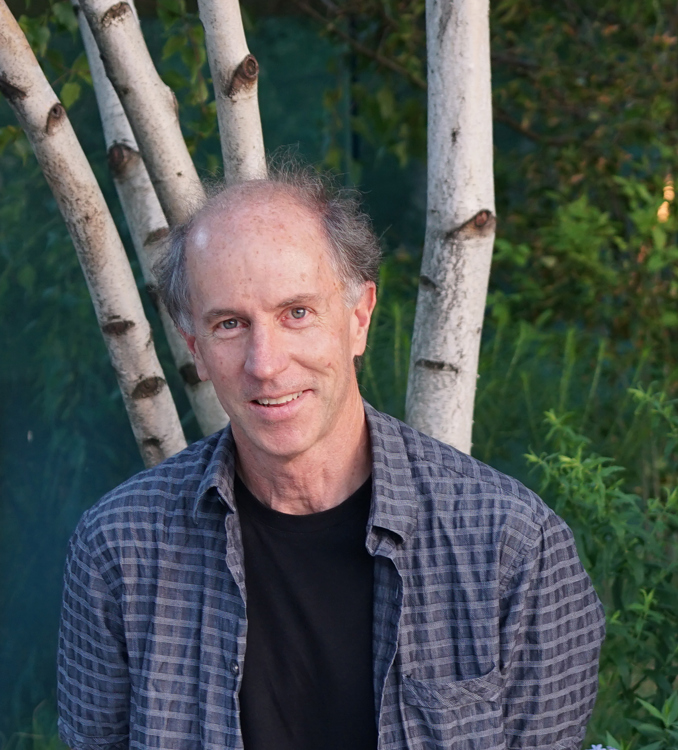 Search blog
Subscribe to our newsletter