Gravetye appoints new General Manager
Andrew Thomason retires after a decade at the helm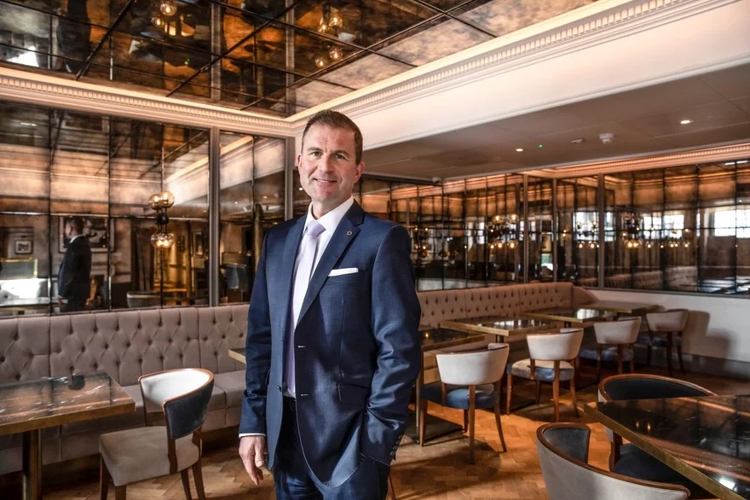 Andrew Thomason's long reign as Managing Director of Gravetye Manor ends in March 2022 when stewardship of the exceptional manor house hotel will pass to his successor, Paul Skinner (pictured).
Gravetye Manor is recognised as the birthplace of the English natural garden due to the expertise of Victorian gardener par excellence, William Robinson; in 1885, he purchased the manor house and its grounds, and started to put into practice his passion for natural, or wild, gardens. Add to this over 60 years of great country house hospitality from the hotel's inception in 1958 until now, with significant investment from the current owners, and you have something truly special.
The current owners, Jeremy & Elizabeth Hosking, are proud of this considerable heritage. A one-acre walled kitchen garden supports the glass-fronted Michelin-starred restaurant – a restaurant within a garden, a modern home for exquisite food that is set within a house built over 400 years ago, in 1598.
The next chapter of Gravetye Manor's history starts this spring, at the end of March 2022, when Paul Skinner, who has worked at an exceptional range of 5-star properties in London for the past two decades, culminating with his sojourn at Dukes, takes over the role of General Manager. Chosen from an outstanding group of candidates, Paul Skinner says: "Throughout my career I have been very fortunate to have worked for a number of luxury hotels that have built fine reputations for service and product excellence, which have also been steeped in history and traditions and offer a sense of grandeur for visitors. It is therefore an honour and a privilege to be joining the Gravetye Manor team and I am very much looking forward to embracing this wonderful opportunity and supporting the team going forward to ensure we continue to provide exceptional country manor hospitality".
Gravetye Manor's owner, Elizabeth Hosking, says: "We are looking forward to welcoming Paul
to the team at Gravetye. Andrew Thomason has done a fantastic job over the last decade,
re-establishing the hotel as one of the best, and has created a strong base for Paul to start from. We are confident that Paul possesses the skills and experience required to take the manor into the next chapter of its story and to face the challenges ahead."
Search blog
Subscribe to our newsletter