Looking for cocktail inspiration during the lockdown?
Try 'Juicy Gravetye'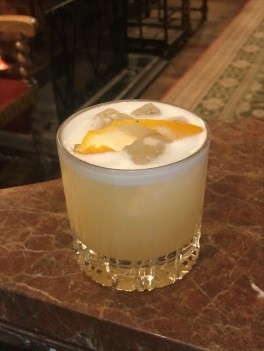 Ingredients:
40 ml White Rum
30 ml Apple juice
20 ml Lemon Juice
1 tsp Orange Marmalade or Strawberry Jam
1 Egg white

Pour all ingredients into a small bowl and whisk until you have a white foam; add ice cubes and stir until nice and cold. Strain into a glass filled with ice cubes and garnish with an orange peel.
Enjoy with the compliments of Costa our Bar and Lounge Manager.
See our other Lockdown Cocktails here
Search blog
Subscribe to our newsletter