Gravetye wins Gold at the Beautiful South Awards
Crowned Small Hotel of the Year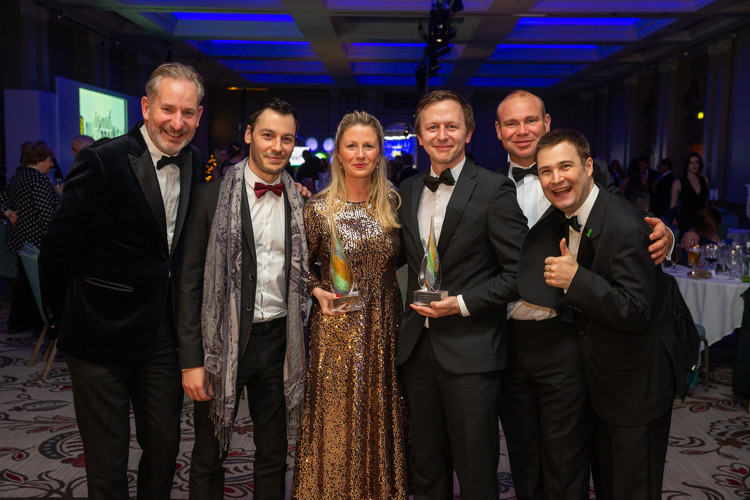 The Beautiful South Awards at the Grand Hotel Brighton saw TV and radio presenter of sports events including Crufts, Mark Jones, celebrate with the cream of the South East's tourism industry. 74 businesses and tourism professionals received Gold, Silver or Bronze trophies at what has become the industry's year end highlight. 
Amongst the outstanding accommodation providers of 2018/19 was Gravetye Manor crowned Small Hotel of the Year.
Run by Tourism South East in partnership with Services for Tourism Ltd, the Awards recognise achievement in the tourism industry over the last 18 months. Through this recognition and the benefits which flow from it, they help drive the ambitions of businesses throughout the South East and encourage them to raise their game.
Nigel Smith, Chief Executive of Tourism South East, said, "Achieving excellence isn't easy – it takes vision, years of commitment and a lot of hard work from talented people. All of the finalists have got these qualities in abundance. They can be proud of what they have achieved and the example they are setting for others. I was blown away last night by the sheer quality of tourism businesses we have got in the South East and how their numbers are increasing every year. Many of the winners are truly world class.
I am extremely grateful to the sponsors and voluntary judges who make the Awards possible. Once again, our headline sponsor, the Grand Brighton, pulled out all the stops to make the Awards a very special end of year celebration."
Search blog
Subscribe to our newsletter