Peaches
July 2021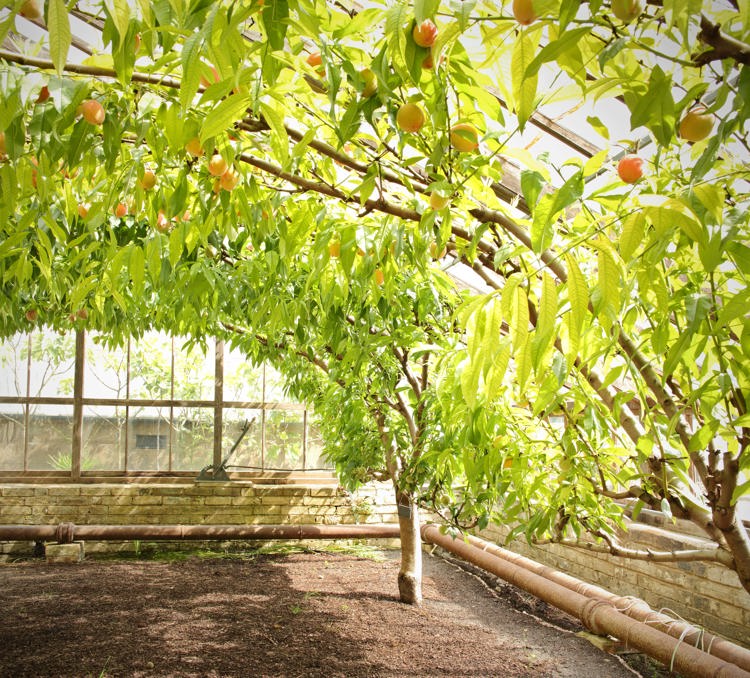 Throughout the year the garden delivers us a constant supply of seasonal delicacies and our fruit crops are of particular importance.  First to crop are the red currants in June, closely followed by the strawberries and gooseberries. 
We continue to harvest fruit right through to the last apples in November but the highlight has to be our peaches, which are in peak production right now.  We have four trees, grown in our Victorian peach house, which we restored in 2012.  We were so excited to get our new trees in that we were planting them as the last panes of glass were being glazed, and after eight years of care they are now magnificent.  We selected 4 different varieties, so that we can spread the cropping season.  The first one to harvest is Amsden June, at the end of June, into the start of July.  Next is Red Haven, with its beautiful red fleshed fruit in mid-July, and in August: Francis and Peregrine keep the fruit bowl full.  Often, we are asked which the best variety is but I have to say they are all wonderful in their own way.
By growing the trees under glass we can produce high quality reliable fruit, as well as keeping the traditions of Victorian growing alive.  Peaches are such fragile fruit and so are usually picked hard and ripened in transit to the shop.  This is an effective way of supplying fruit commercially but the flavour is nothing compared to a peach fully ripened on the tree.  This is a messy pleasure.  
The best quality fruit is currently being served as a starter, with our cherry tomatoes, pickled rose petals and hazel nut.  Any damaged fruit we collect is turned into sorbet, to preserve the flavour throughout the year.  Both these dishes are just stunning but for me the best way to enjoy them is direct from the tree.  Napkins are supplied in the peach house for all our guests!
Tom.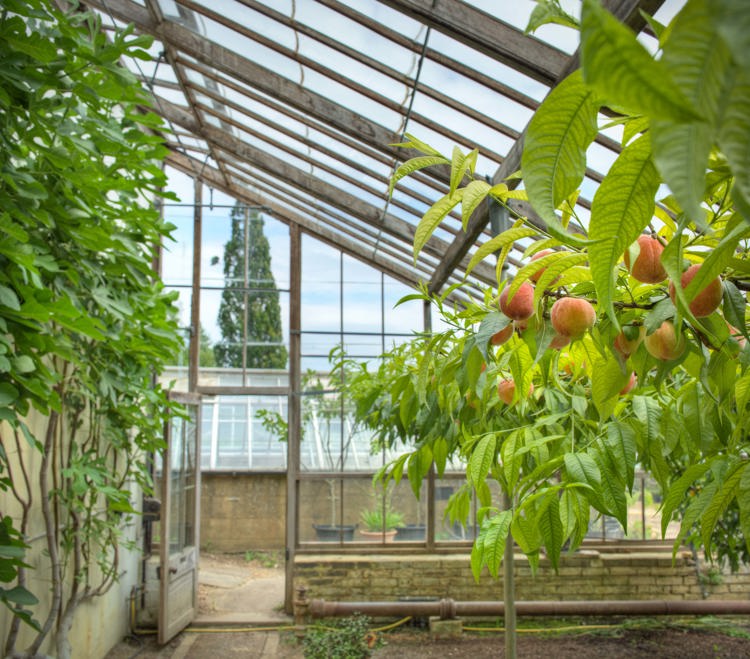 Search blog
Subscribe to our newsletter