Letter from America
Berkshire Botanical Garden in New England, USA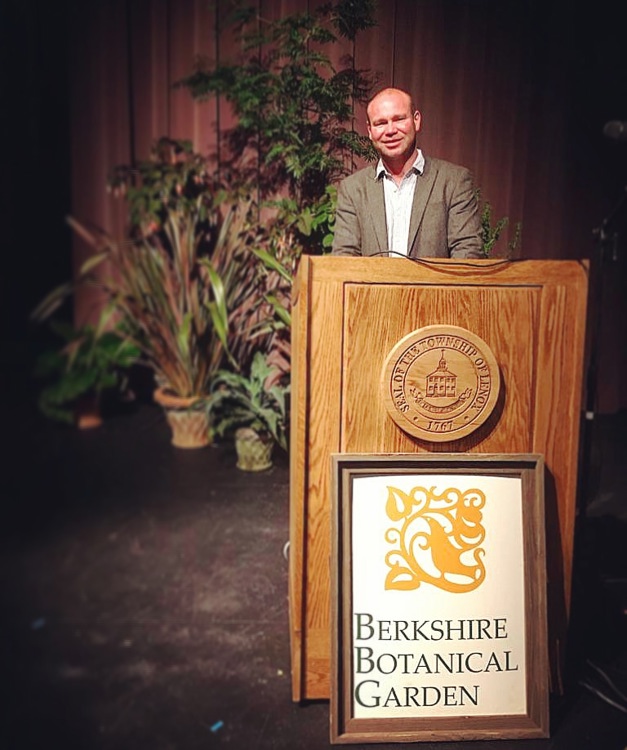 At the end of February I had the pleasure of giving a talk to the Berkshire Botanical Garden in New England, USA.  William Robinson has a very strong following in the USA and it was exciting to meet so many lovely people, all passionate about wild gardening. I had the luck to spend time with some excellent gardeners and managed to take home some exciting new ideas.  In America there is a really fresh, creative view of gardens and with so many beautiful native plants they are able to take wild gardening to amazing places.  After the talk, I got to spend a couple of days with my dear friend James.  We have worked together in many gardens including a year together at Gravetye.  Now he is in Connecticut, in a masterpiece wild garden, surrounded by magical forest.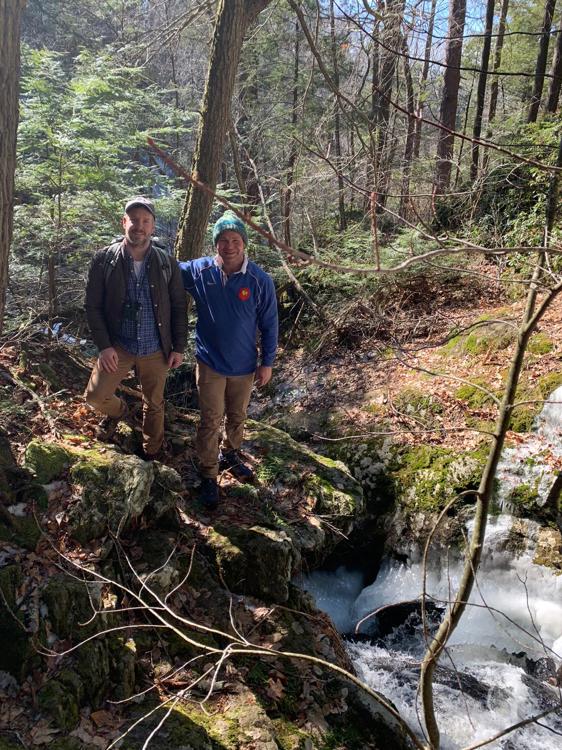 The chance to have quality time with a plants-man like this was just priceless and to sit by the fire and talk gardens all night was like therapy.   After asking his thoughts about an awkward spot I wanted to improve in our flower garden pond, his eyes twinkled.  "I know just the plant and I will show you tomorrow".
The next day was cold and sunny, with snow still on the ground and we set off through the forest of hemlock, white pine, sugar maple and red oak.  After some time we descended a hill, to a frozen swamp.  The main vegetation was the native blueberry and growing underneath, pushing its head up through the ice, was the treasure we had come to see, Sarracenia purpurea, the New England pitcher plant!  This is a wonderful thing, which looks more like an alien than a plant. The leaves are adapted to trap insects and it is so fascinating that once it catches your gaze it is hard to turn away.  As soon as I got back to Gravetye I ordered 6 new plants from a nursery in Hampshire. These should be ready to plant out by next spring at the edge of our flower garden pond.  With luck they will establish there well, creating a little patch of New England at Gravetye.  Maybe it will make James feel at home for the next time he visits us!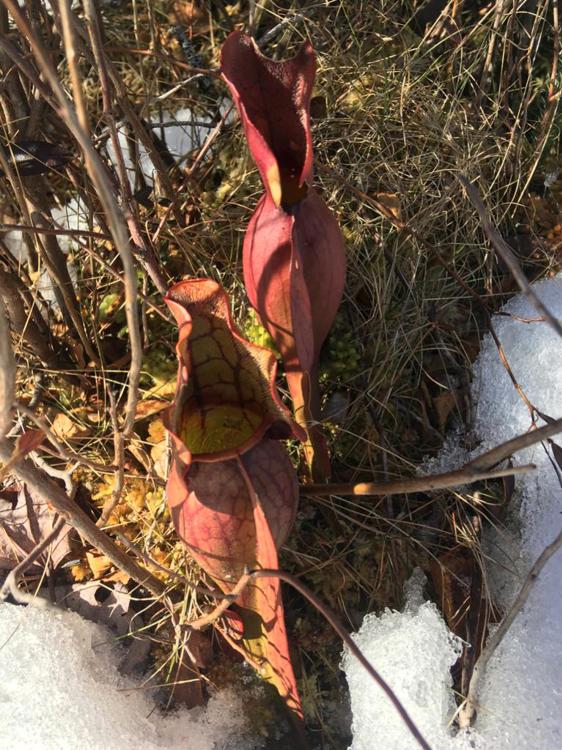 Head Gardener Tom.
Search blog
Subscribe to our newsletter