In the garden news
February 2019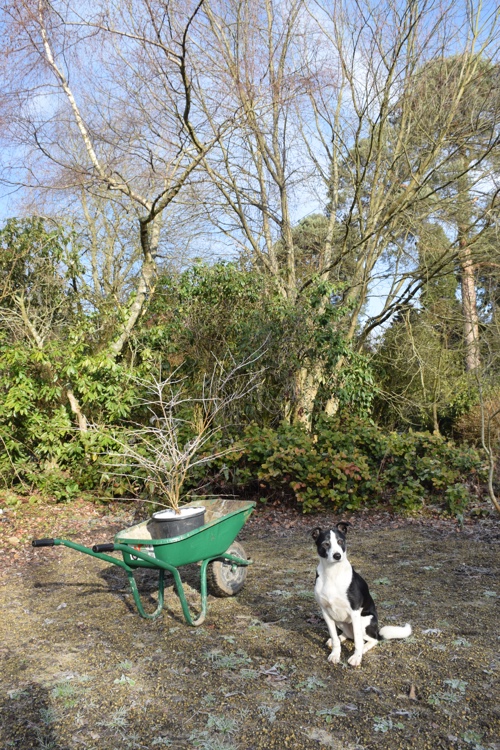 We have been lucky with the first half of this winter, with mild weather and not too much rain. This has given us the opportunity to really get stuck in and clear some areas of neglect. Winter is the only time when we can go faster than nature and when we can rejuvenate parts of the garden, it makes the soon coming spring even more exciting. But the inevitable cold weather arriving in early February meant we couldn't work the frozen soil, it was time for us to consider our options and select the best plants to establish for the coming new season.
On the main drive we have been able to dig out some sick old shrubs and ground elder, giving us a lovely new planting pocket. We have enough space here to establish a new tree, and because anyone driving to the manor has to go past this spot it makes it an important location. With so many beautiful trees in the world it can often be hard to select, so first we must work through the requirements to narrow down our choice.
Our soil in this spot is a good clay loam, which is slightly acidic, and with part sun and plenty of shelter, this gives us really good opportunities. We don't want our tree to get too big, no more than 12 foot, and it should be a bushy spreading shape to fit in with the surrounding plantings of Maple, Rhododendron and Magnolia. We have also decided that it should be at its best in late winter or early spring and it should make a statement, like an explanation mark along the drive to welcome the visitor in.
After much debate among the gardening team, we have eventually settled on an ornamental cherry, called Prunus incise 'Praecox'. This lovely thing should make a nice spreading tree, no bigger than 10 feet in height and spread. It is one of the most delicate cherries, with pink buds opening to simple white flowers at the very start of spring, and as a bonus it has the most beautiful red/ orange autumn colour. Sometimes it can be tempting to get a big plant that looks good immediately. But I always think a smaller tree establishes better in the long run and quickly catches up. It is always important to have patience in gardening, whether you are waiting for a tree to grow or for the ground to thaw so you can plant it!
Tom.
Search blog
Subscribe to our newsletter