Creating a Garden View
July 2018
At the start of this month we had the official opening of our new dining room and it was an honour to be invited.  The hotel has been closed since January for this challenging project, and to sit in the newly completed building with the team who had worked so hard made it all worthwhile.  The restaurant is designed to offer the best view of the garden possible and the effect is really quite impressive.  With large glass windows offering a panorama of the landscape, the details and subtleties of the plantings can be enjoyed alongside the luxury of George's fine food. Although this is very exciting from the gardener's perspective it is also quite challenging with so many eyes on our work.  So during this wonderful dinner party I found myself making quite extensive planting notes on how we can keep the view up to standard!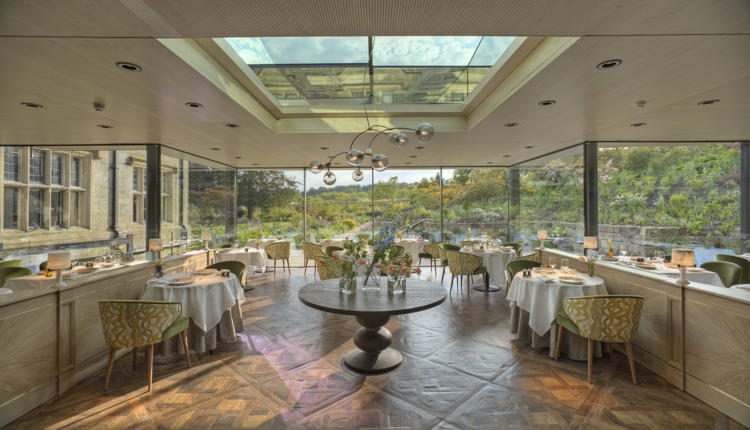 One of the most effective plants at the moment are our beautiful oriental poppies.  Some years ago I bought this plant from the nursery at Dixter called 'Goliath' which has a particularly beautiful tone of red that in the evening light almost seems to glow. Unlike most poppies these are perennials, coming back year after year and will grow much bigger than the annual kind. I propagated it from root cuttings in the Autumn of 2016 and planted my results out the following Spring.  This year they have really matured to give the most wonderful display just in time for the opening of the restaurant.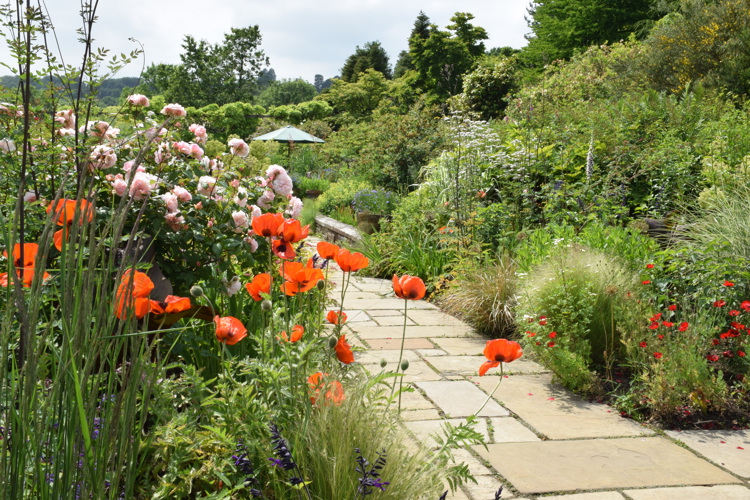 These plants are looking fabulous now but in a few weeks they will be finished so a gardener always has to plan ahead.  As soon as their display is over they can be cut down to the ground, offering opportunity for new plantings.  Being well organised in the nursery is critical for solving these mid-Summer gaps, and after considering our options a plant called Rudbeckia 'Autumn Colours' should be really interesting there.  Its shades of rusty oranges should combine well with the Dahlia 'magenta star' and the rich blues of Salvia 'Amistad', which have been planted along this avenue. Hopefully these plantings will continue the show deep in to the Autumn when we start to plant for the following Spring.  There is a lot of work to keep the garden up to scratch throughout the year, but I am so excited to see how it develops.  The experience of enjoying such fine food, service and comfort with the feeling of being surrounded by the plants really is quite unique, and developing the garden for this is a thrill.
Tom.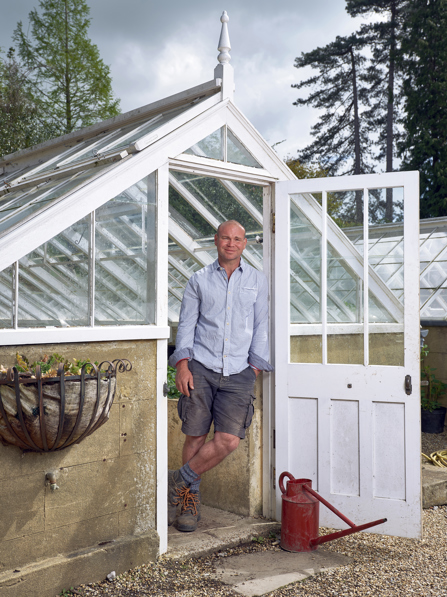 Search blog
Subscribe to our newsletter