Alfresco dining in the garden at Gravetye
Picnic Lunch and Afternoon Tea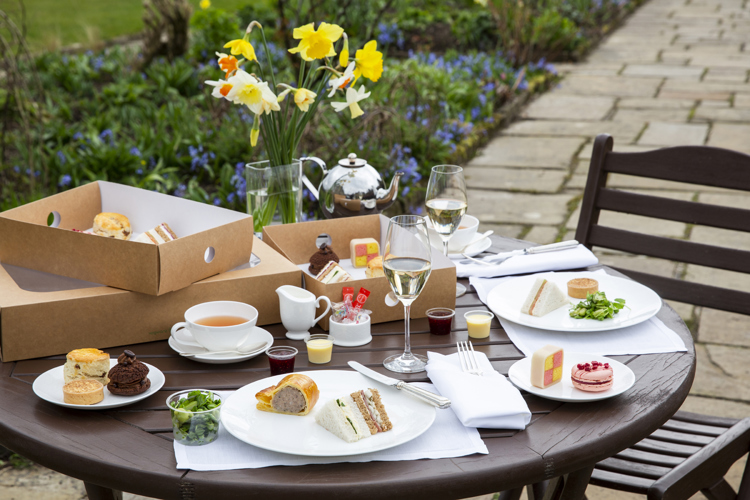 Enjoy our beautiful gardens in all their Spring glory with our Gravetye Picnic Lunches and Afternoon Teas packed full of Sussex goodies and produce from our kitchen garden.
Available every day from Wednesday 14th April until Friday 14th May, all bookings will be guaranteed a table in our Flower Garden where full service will be available for beverages.
Why not treat yourself to a glass of something sparkling to celebrate being out!
Gravetye Picnic Lunch £45
View Menu
Book Now
Gravetye Picnic Afternoon Tea £35
View Menu
Book Now
The picnics will be packaged in a compostable box so you can take home what you can't manage or alternatively opt to takeaway and enjoy at home.
If the weather on the day is less than kind there are some sheltered spots in the garden or the picnics are suitably boxed to takeaway.
FAQs - Your questions answered here.
Search blog
Subscribe to our newsletter