Gravetye Garden Day
Saturday 2nd July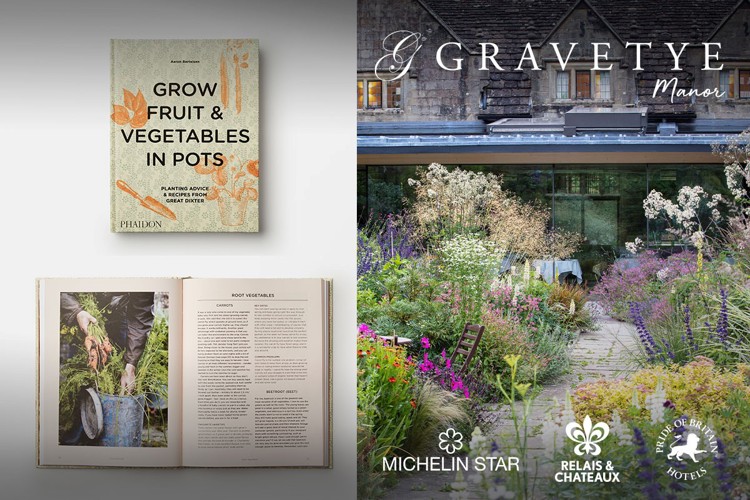 Kitchen Worthy Crops with Aaron Bertelsen
followed by
Gravetye Past and Present with Tom Coward and Judith Nesbitt
11.30am-4.00pm
Join us for a wonderful day with some fantastic speakers.
The morning will kick off with Aaron Bertelsen who will talk about kitchen worthy crops and gardens that have inspired him, including the kitchen garden at Gravetye.
Aaron is a professional gardener, skilled cook, lecturer and writer with a lifelong passion for edible gardening.
A three-course lunch will then be served in our glass fronted dining room.
Following lunch, it will be out into the flower garden (weather permitting!) when guests will be joined by our Head Gardener Tom Coward and William Robinson biographer Judith Nesbitt. Over a decade into his award-winning restoration of the gardens at Gravetye, Tom and Judith will discuss the legacy of William Robinson and how that influences the landscape surrounding the manor today.
Gathering at 11.30am for tea/coffee, the first talk will commence at midday, followed by lunch at 1pm at shared tables. The afternoon talk will be at 3.15pm. Guests will be free to wander the gardens after the last talk.
£155.00 per person – each guest can expect tea/coffee on arrival, a 3-course lunch with wine and a signed copy of Aaron's latest book Grow fruits and vegetables in pots published by Phaidon.
There is limited availability for this event.
BOOK NOW
Or call our Events Team on 01342 810567