Interview with Executive Chef George & Nyetimber
October 2023
Photography - Fiona Elizabeth
Both Nyetimber and Gravetye Manor have a deep commitment to the conservation of the land. As Nyetimber owns its eleven vineyards, we are able to meticulously monitor our land and the environment. We understand Gravetye Manor shares the spirit of this ethos and maintains century-old techniques in its gardening practices. How does this influence your culinary creativity?
We have such an incredible natural environment surrounding the hotel including the gardens, lakes, meadows, orchards and woodlands, and as custodians are passionate about our responsibility to care for it. This is our primary motive, and our guests share these same values. We grow most of the fruits and vegetables that we use and from that perspective, excellent soil health is not just a benefit to the general environment and ecosystem, but an essential requirement for providing increased volumes and higher quality produce year after year.
Working with the garden ultimately dictates our approach in the kitchen. It's constant changing seasonality is reflected in the dishes and the menu that we offer, with large numbers of small changes rather than the more usual small numbers of large changes. In the growing season, we are preserving 30-40% of what is harvested for the less productive months and the variety of different produce is huge, so we naturally get an exciting variation of interesting flavours. During the winter months, there is far less variation in produce, so we make up for this by using multiple different techniques based on the same ingredient. The constant communication between the kitchen and garden teams, intelligent management of large gluts, the improvisation, flexibility and unspecific nature of the menu make the challenge of growing and cooking our own produce a success and a pleasure for the guests.
Many diners are becoming more adventurous in their food choices. How do you cater for this and are there any unique or unusual ingredients you use?
Guests continuously seem to be more educated on food and have higher expectations. Above all else we want the food to be delicious. Complexity and depth of flavour is essential for this to happen, and there are quite a few ingredients that will not be instantly detectable that help improve this. Acidity is a key way of doing this, so creating flavoured vinegars with fermented produce such as raspberries, rose petals and fig leaves help lift dishes adding lightness and elegance. Increasing umami in stocks, sauces and purees by using ingredients such as shio koji, seaweed, mushrooms and caramelisation improves depth.  Perfumes from spices, smoke, fragrant herbs, our own grown yuzu zest and other citrus add multiple extra layers of flavour. We grow predominantly heritage varieties of fruits and vegetables that you wouldn't be able to find from the usual suppliers. We trial different varieties continuously and taste for superior flavour to decide what we grow moving forward.
Each of the Nyetimber wines have their own unique characteristics. How do you approach pairing the different sparkling wines with specific dishes to bring out their best flavours?
The first step for me is to taste the wine, close my eyes, and imagine what I would like to eat with it. Not in terms of my personal preference, but in terms of what will help the two elements improve the sum of their parts. It is far easier to pair food with wine (this usually operates the other way around), as food can be manipulated in a multitude of different ways. Imagining and tasting combinations of different flavours and textures is a big part of my job, so I'm leaning on that experience while incorporating the wine as if it were a prominent component of a dish. Technical specifications can be useful, especially dosage, age and grape variety percentages, however, sometimes they can also give you pre-conceived ideas of what to use. Ingredient availability, seasonality, cooking techniques, use of bridging or complementary flavours and balancing strength/acidity/sweetness are crucial elements to consider.
Nyetimber wines exemplify elegance and subtlety, so it is important to replicate this in the parings. For exceptional wines like the 1086 prestige cuvees, it is even more crucial that they are not over-powered, even though their age, complexity, texture and strength are more than any other in the Nyetimber range. In these instances, I am aiming for the food to be more of a quality supporting act, rather than a co-star.
Being recognised as a Master of Culinary Arts is a tremendous achievement. What did this mean to you?
It has taken a while to sink in, but I'm proud of myself for the commitment, consistency and skill level that I have had to demonstrate over several tests, and immensely thankful for the support of my team and The Royal Academy of Culinary Arts who run the award. They play a hugely positive role in our industry and the wider public food education and it is a privilege to now be a recognised part of that.
How does Nyetimber's dedication to quality enhance the dining experience at Gravetye Manor?
Our dining experience is made up of a huge number of elements, all of which are crucial to its success. Being able to pour the highest quality local wines enforces our identity as a provider of excellence and one that cares about the area we operate in.
Lastly, when you open your fridge, what are the three ingredients you can never be without? Those trusty essentials that you find yourself reaching for time and time again?
Grapefruit juice, Dijon mustard & full-fat milk.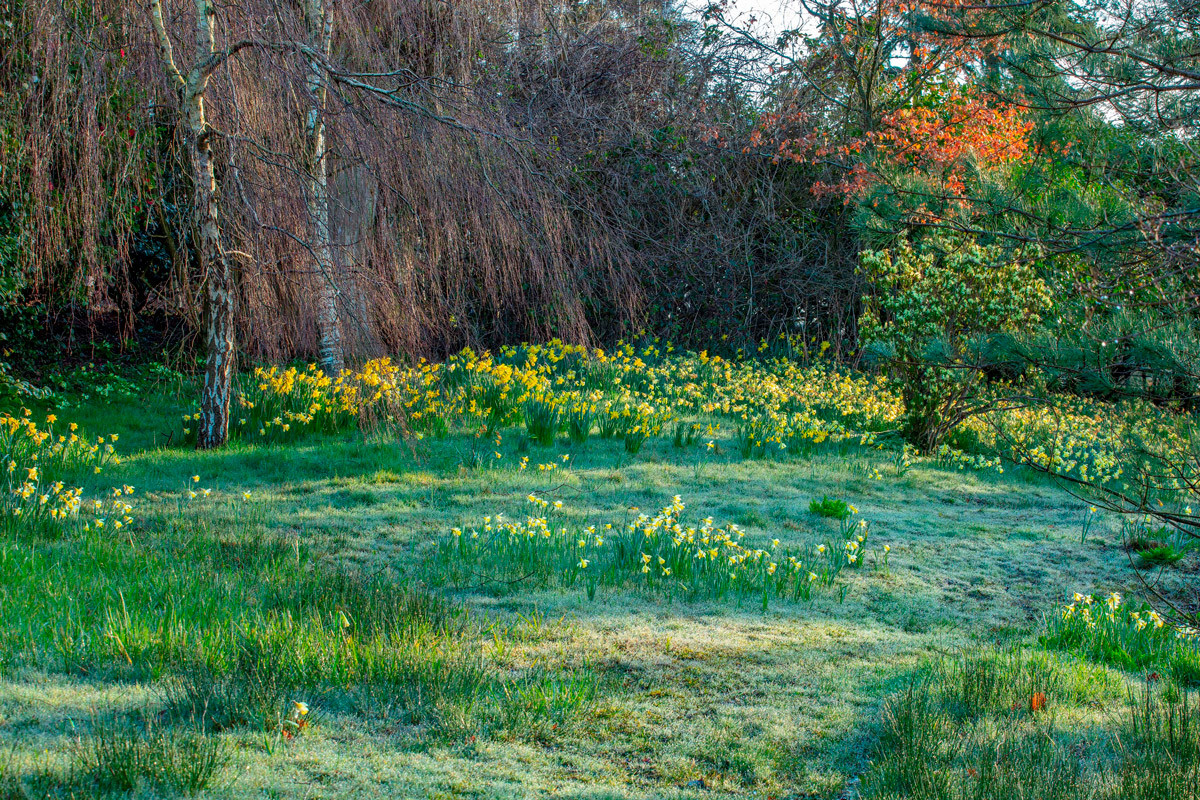 https://nyetimber.com/journal/taste-maker-chef-george-blogg-of-gravetye-manor/
Search blog
Subscribe to our newsletter