Dining With Us
In a class of its own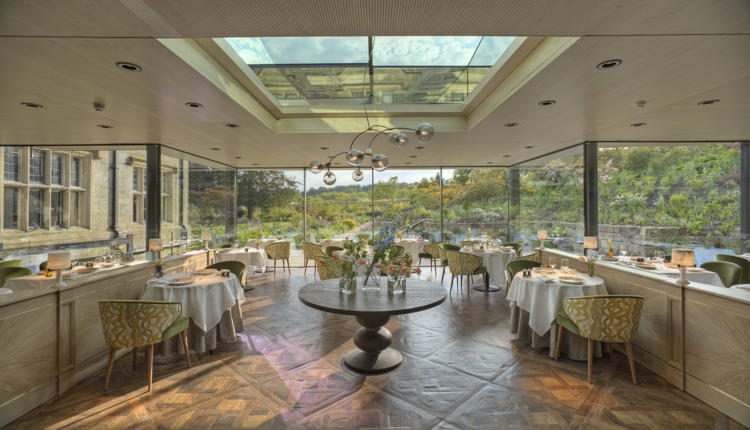 Prepare to be delighted by our magnificent Michelin Star meals.
Our immensely talented head chef, George Blogg takes the freshest ingredients from our Kitchen Garden and transforms them into a culinary masterpiece.
If it's not in season, it's not on the menu.
From unhurried classical dining in our wonderful new restaurant overlooking tranquil gardens, to a leisurely lunch outside, surrounded by nature. We also serve an unmissable Afternoon Tea with all the trimmings and endless pots of tea, or even a glass of Champagne for an extra special occasion.
Our reputation as a first-class restaurant means that booking in advance is vital, for lunch, dinner and Afternoon Tea.
Children over the age of seven are most welcome in our dining room, however, younger children can only be accepted when part of a private party using one of our private dining rooms. This includes 'babes in arms.'